Mechel PAO (NYSE:MTL) is scheduled to post its quarterly earnings results before the market opens on Tuesday, May 26th.
Mechel PAO stock opened at $1.80 on Friday. Mechel PAO has a 52 week low of $1.28 and a 52 week high of $3.43. The firm's 50-day simple moving average is $1.66 and its 200 day simple moving average is $2.14.
Separately, ValuEngine upgraded shares of Mechel PAO from a "sell" rating to a "hold" rating in a research report on Friday, March 13th. Two analysts have rated the stock with a hold rating, two have assigned a buy rating and one has issued a strong buy rating to the company's stock. The company currently has a consensus rating of "Buy" and an average target price of $12.30.
About Mechel PAO
Mechel PAO, together with its subsidiaries, engages in mining, steel, and power businesses in Russia, Asia, Europe, the Commonwealth of Independent States, the Middle East, the United States, and internationally. Its Mining segment produces and sells coking, metallurgical, and steam coal; coke; chemical products, including coal tar, coal benzene, and other compounds; and iron ore and iron ore concentrates.
Read More: Are we seeing the beginning of a new bubble?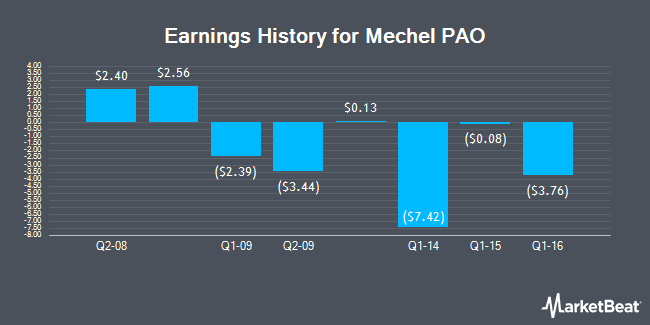 Receive News & Ratings for Mechel PAO Daily - Enter your email address below to receive a concise daily summary of the latest news and analysts' ratings for Mechel PAO and related companies with MarketBeat.com's FREE daily email newsletter.