Valley National Bancorp (NYSE:VLY) declared a dividend on Wednesday, November 13th, Fidelity reports. Shareholders of record on Friday, December 13th will be given a dividend of 0.11 per share by the financial services provider on Thursday, January 2nd. The ex-dividend date of this dividend is Thursday, December 12th.
Shares of NYSE VLY traded up $0.12 during midday trading on Tuesday, reaching $11.42. 2,136,169 shares of the stock were exchanged, compared to its average volume of 1,949,438. Valley National Bancorp has a 52-week low of $8.42 and a 52-week high of $12.14. The stock has a 50 day moving average price of $11.72 and a 200-day moving average price of $10.89.
Valley National Bancorp (NYSE:VLY) last issued its quarterly earnings results on Thursday, October 24th. The financial services provider reported $0.24 EPS for the quarter, topping analysts' consensus estimates of $0.23 by $0.01. The firm had revenue of $261.78 million for the quarter, compared to analysts' expectations of $251.00 million. During the same quarter last year, the firm earned $0.21 earnings per share.
In related news, Director Gerald H. Lipkin sold 16,000 shares of the firm's stock in a transaction that occurred on Friday, September 13th. The shares were sold at an average price of $11.22, for a total value of $179,520.00. Following the sale, the director now directly owns 192,598 shares of the company's stock, valued at $2,160,949.56. The transaction was disclosed in a filing with the Securities & Exchange Commission, which is available through
this hyperlink
. 3.45% of the stock is currently owned by company insiders.
A number of equities research analysts have recently commented on the stock. Stephens assumed coverage on shares of Valley National Bancorp in a report on Monday, October 28th. They set an "equal weight" rating for the company. Morgan Stanley lowered their price target on shares of Valley National Bancorp from $11.50 to $11.00 and set an "equal weight" rating for the company in a report on Thursday, October 3rd. Zacks Investment Research upgraded shares of Valley National Bancorp from a "sell" rating to a "hold" rating in a report on Saturday, October 26th. Finally, Royal Bank of Canada assumed coverage on shares of Valley National Bancorp in a report on Friday, October 11th. They set an "outperform" rating and a $13.00 price target for the company. Three investment analysts have rated the stock with a hold rating and one has assigned a buy rating to the company. The company currently has a consensus rating of "Hold" and a consensus price target of $11.33.
About Valley National Bancorp
Valley National Bancorp operates as the holding company for the Valley National Bank that provides commercial, retail, trust, and investment services. The company operates through Commercial Lending, Consumer Lending, and Investment Management segments. Its deposit products include non-interest bearing, savings, NOW, and money market deposits, as well as certificates of deposit.
Further Reading: Moving Average Convergence Divergence (MACD)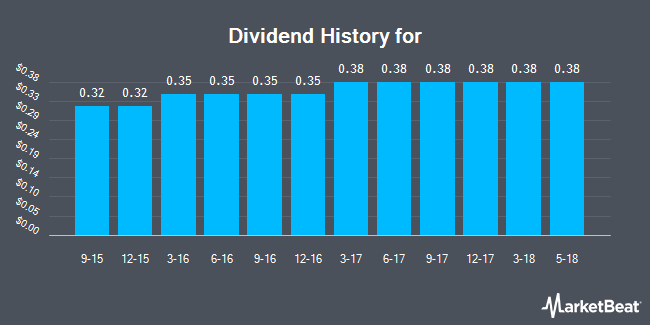 Receive News & Ratings for Valley National Bancorp Daily - Enter your email address below to receive a concise daily summary of the latest news and analysts' ratings for Valley National Bancorp and related companies with MarketBeat.com's FREE daily email newsletter.