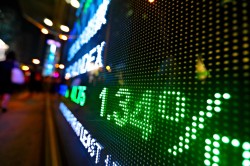 Element Solutions (NYSE:ESI) released its quarterly earnings data on Thursday. The company reported $0.26 EPS for the quarter, beating analysts' consensus estimates of $0.21 by $0.05, Briefing.com reports. Element Solutions had a positive return on equity of 5.76% and a negative net margin of 18.53%. The firm had revenue of $464.70 million for the quarter, compared to analysts' expectations of $469.25 million. During the same period in the prior year, the firm posted $0.05 earnings per share. The firm's quarterly revenue was down 4.9% on a year-over-year basis. Element Solutions updated its FY19 guidance to $0.84-0.87 EPS.
NYSE ESI traded up $0.32 on Friday, reaching $11.73. The stock had a trading volume of 4,582,488 shares, compared to its average volume of 2,412,126. The firm has a market capitalization of $2.92 billion, a price-to-earnings ratio of 83.79 and a beta of 2.13. The company has a quick ratio of 2.14, a current ratio of 2.74 and a debt-to-equity ratio of 0.68. Element Solutions has a 12-month low of $8.55 and a 12-month high of $12.74. The stock has a fifty day moving average price of $10.40 and a two-hundred day moving average price of $10.17.
A number of research firms recently commented on ESI. ValuEngine cut Element Solutions from a "hold" rating to a "sell" rating in a report on Friday, October 25th. Zacks Investment Research cut Element Solutions from a "hold" rating to a "sell" rating and set a $10.00 price objective on the stock. in a report on Thursday, October 10th. CIBC reiterated an "average" rating and issued a $5.00 price objective on shares of Element Solutions in a report on Tuesday, October 15th. Barclays reiterated a "hold" rating and issued a $11.00 price objective on shares of Element Solutions in a report on Wednesday, August 7th. Finally, SunTrust Banks cut their target price on Element Solutions from $11.00 to $10.00 and set a "hold" rating on the stock in a research report on Friday, October 11th. Two analysts have rated the stock with a sell rating, four have assigned a hold rating and one has issued a buy rating to the company. Element Solutions has an average rating of "Hold" and an average target price of $8.42.
In other news, COO Scot Benson bought 10,000 shares of the business's stock in a transaction on Tuesday, August 13th. The shares were bought at an average price of $9.37 per share, with a total value of $93,700.00. The transaction was disclosed in a legal filing with the Securities & Exchange Commission, which can be accessed through
the SEC website
. 13.30% of the stock is owned by insiders.
Element Solutions Company Profile
Element Solutions Inc produces and sells specialty chemical products worldwide. The company operates through two segments, Electronics and Industrial & Specialty. The Electronics segment researches, formulates, and delivers specialty chemicals and materials for various types of electronics hardware products.
Featured Story: Profit Margin
Receive News & Ratings for Element Solutions Daily - Enter your email address below to receive a concise daily summary of the latest news and analysts' ratings for Element Solutions and related companies with MarketBeat.com's FREE daily email newsletter.