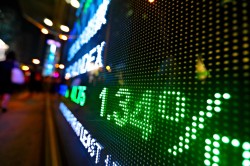 Oconee Federal Financial (NASDAQ:OFED) announced a dividend on Thursday, October 24th, Fidelity reports. Shareholders of record on Thursday, November 7th will be given a dividend of 0.10 per share by the savings and loans company on Thursday, November 21st. The ex-dividend date of this dividend is Wednesday, November 6th.
NASDAQ:OFED opened at $22.45 on Tuesday. The business's 50-day moving average price is $22.59 and its two-hundred day moving average price is $23.42. Oconee Federal Financial has a twelve month low of $21.65 and a twelve month high of $27.49. The stock has a market cap of $128.52 million, a P/E ratio of 35.63 and a beta of 0.15. The company has a quick ratio of 0.94, a current ratio of 0.94 and a debt-to-equity ratio of 0.22.
Oconee Federal Financial (NASDAQ:OFED) last announced its quarterly earnings data on Friday, August 16th. The savings and loans company reported $0.16 earnings per share for the quarter. Oconee Federal Financial had a return on equity of 4.33% and a net margin of 18.22%.
In related news, EVP Charles Todd Latiff sold 1,800 shares of the firm's stock in a transaction dated Wednesday, September 18th. The stock was sold at an average price of $21.85, for a total transaction of $39,330.00. The sale was disclosed in a legal filing with the SEC, which is available through
this link
. Company insiders own 5.52% of the company's stock.
Oconee Federal Financial Company Profile
Oconee Federal Financial Corp. operates as a holding company for Oconee Federal Savings and Loan Association that provides various banking products and services in the Oconee County area of northwestern South Carolina and the northeast area of Georgia. The company's deposit products include demand, NOW, money market, savings, certificates of deposit, and individual retirement accounts.
Featured Story: What is the S&P 500 Index?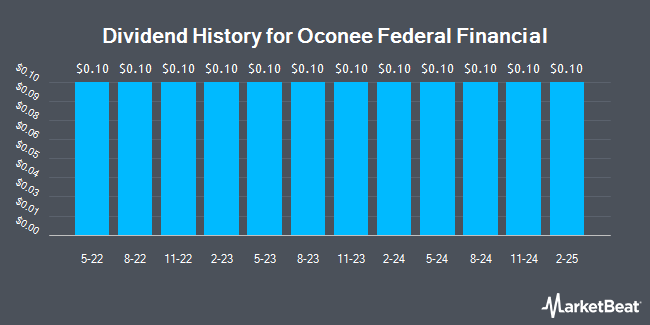 Receive News & Ratings for Oconee Federal Financial Daily - Enter your email address below to receive a concise daily summary of the latest news and analysts' ratings for Oconee Federal Financial and related companies with MarketBeat.com's FREE daily email newsletter.