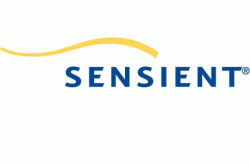 Sensient Technologies Co. (NYSE:SXT) – Equities research analysts at Seaport Global Securities lowered their FY2019 EPS estimates for Sensient Technologies in a report released on Monday, October 21st. Seaport Global Securities analyst B. Hundley now anticipates that the specialty chemicals company will earn $2.95 per share for the year, down from their previous forecast of $3.11. Seaport Global Securities has a "Neutral" rating on the stock. Seaport Global Securities also issued estimates for Sensient Technologies' Q4 2019 earnings at $0.61 EPS.
Sensient Technologies (NYSE:SXT) last posted its quarterly earnings results on Friday, October 18th. The specialty chemicals company reported $0.75 EPS for the quarter, missing the Zacks' consensus estimate of $0.77 by ($0.02). Sensient Technologies had a net margin of 9.92% and a return on equity of 14.98%. The firm had revenue of $317.70 million for the quarter, compared to analysts' expectations of $344.11 million. During the same quarter in the previous year, the company earned $0.95 EPS. The company's quarterly revenue was down 7.3% compared to the same quarter last year.
A number of other brokerages also recently weighed in on SXT. Sidoti initiated coverage on shares of Sensient Technologies in a research report on Tuesday, September 24th. They set a "neutral" rating on the stock.
Zacks Investment Research
downgraded shares of Sensient Technologies from a "hold" rating to a "sell" rating in a research report on Wednesday, October 9th. One equities research analyst has rated the stock with a sell rating, three have given a hold rating and three have given a buy rating to the stock. The company has an average rating of "Hold" and an average target price of $73.25.
Shares of Sensient Technologies stock opened at $61.04 on Wednesday. The company has a market cap of $2.54 billion, a price-to-earnings ratio of 17.19 and a beta of 0.99. The company's 50 day moving average is $66.41 and its 200 day moving average is $68.86. Sensient Technologies has a twelve month low of $51.93 and a twelve month high of $75.21. The company has a quick ratio of 1.68, a current ratio of 4.12 and a debt-to-equity ratio of 0.69.
The company also recently disclosed a quarterly dividend, which will be paid on Monday, December 2nd. Stockholders of record on Monday, November 4th will be given a dividend of $0.39 per share. This represents a $1.56 annualized dividend and a dividend yield of 2.56%. This is an increase from Sensient Technologies's previous quarterly dividend of $0.36. The ex-dividend date of this dividend is Friday, November 1st. Sensient Technologies's dividend payout ratio (DPR) is presently 40.56%.
Hedge funds have recently made changes to their positions in the company. Krane Funds Advisors LLC bought a new stake in shares of Sensient Technologies during the 2nd quarter valued at $58,000. HM Payson & Co. purchased a new position in Sensient Technologies during the second quarter valued at $147,000. Point72 Hong Kong Ltd purchased a new position in Sensient Technologies during the second quarter valued at $172,000. Zurcher Kantonalbank Zurich Cantonalbank grew its stake in Sensient Technologies by 12.1% during the third quarter. Zurcher Kantonalbank Zurich Cantonalbank now owns 2,713 shares of the specialty chemicals company's stock valued at $186,000 after acquiring an additional 293 shares in the last quarter. Finally, Stanley Laman Group Ltd. purchased a new position in Sensient Technologies during the second quarter valued at $196,000. Hedge funds and other institutional investors own 96.93% of the company's stock.
About Sensient Technologies
Sensient Technologies Corporation, together with its subsidiaries, develops, manufactures, and markets colors, flavors, and fragrances in North America, Europe, the Asia Pacific, and internationally. It operates through three segments: Flavors & Fragrances Group, Color Group, and Asia Pacific Group.
Recommended Story: Day Trading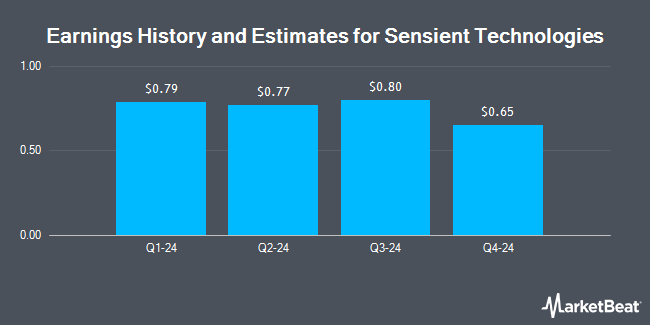 Receive News & Ratings for Sensient Technologies Daily - Enter your email address below to receive a concise daily summary of the latest news and analysts' ratings for Sensient Technologies and related companies with MarketBeat.com's FREE daily email newsletter.