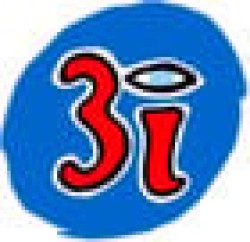 Imperial Metals Corp (TSE:III) Director Edward Alfred Yurkowski sold 22,851 shares of the stock in a transaction on Monday, September 16th. The shares were sold at an average price of C$2.10, for a total transaction of C$47,987.10. Following the transaction, the director now owns 28,500 shares in the company, valued at C$59,850.
Edward Alfred Yurkowski also recently made the following trade(s):
On Tuesday, June 25th, Edward Alfred Yurkowski sold 1,306 shares of Imperial Metals stock. The shares were sold at an average price of C$2.43, for a total transaction of C$3,173.58.
TSE III opened at C$2.02 on Friday. Imperial Metals Corp has a 12 month low of C$0.99 and a 12 month high of C$3.50. The company has a debt-to-equity ratio of 215.63, a current ratio of 1.28 and a quick ratio of 0.03. The company has a market capitalization of $286.00 million and a price-to-earnings ratio of -3.00. The company's fifty day moving average price is C$2.50 and its two-hundred day moving average price is C$2.58.
Imperial Metals (TSE:III) last posted its quarterly earnings data on Wednesday, August 14th. The company reported C($0.13) EPS for the quarter. The business had revenue of C$83.62 million for the quarter. As a group, analysts anticipate that Imperial Metals Corp will post 0.05 EPS for the current year.
Imperial Metals Company Profile
Imperial Metals Corporation acquires, explores for, develops, and produces base and precious metals in Canada. The company explores for gold, copper, zinc, and lead. It operates through Red Chris, Mount Polley, Sterling, Huckleberry, and Corporate segments. The company's key projects are Red Chris copper/gold mine in northwest British Columbia; Mount Polley copper/gold mine in central British Columbia; and Huckleberry copper mine in west central British Columbia.
Featured Story: Do closed-end mutual funds pay dividends?

Receive News & Ratings for Imperial Metals Daily - Enter your email address below to receive a concise daily summary of the latest news and analysts' ratings for Imperial Metals and related companies with MarketBeat.com's FREE daily email newsletter.