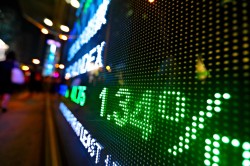 FlexShopper (NASDAQ:FPAY) issued its quarterly earnings data on Monday. The financial services provider reported ($0.05) earnings per share (EPS) for the quarter, beating analysts' consensus estimates of ($0.10) by $0.05, Bloomberg Earnings reports. The business had revenue of $20.66 million for the quarter. FlexShopper updated its FY 2019 guidance to EPS.
Shares of NASDAQ FPAY opened at $1.75 on Wednesday. The firm's 50-day simple moving average is $1.48. FlexShopper has a 1 year low of $0.66 and a 1 year high of $3.41.
In other news, Director Howard Dvorkin purchased 61,119 shares of the company's stock in a transaction that occurred on Tuesday, June 25th. The shares were bought at an average cost of $1.05 per share, with a total value of $64,174.95. The acquisition was disclosed in a document filed with the Securities & Exchange Commission, which is available through this link. 28.20% of the stock is owned by company insiders.
Several institutional investors and hedge funds have recently added to or reduced their stakes in the stock. Perkins Capital Management Inc. lifted its position in shares of FlexShopper by 54.1% during the first quarter. Perkins Capital Management Inc. now owns 766,000 shares of the financial services provider's stock valued at $627,000 after purchasing an additional 269,000 shares in the last quarter. Geode Capital Management LLC bought a new position in shares of FlexShopper during the fourth quarter valued at about $46,000. Finally, Virtu Financial LLC bought a new position in shares of FlexShopper during the first quarter valued at about $47,000. 8.05% of the stock is currently owned by institutional investors.
About FlexShopper
FlexShopper, Inc, through its wholly owned subsidiary, FlexShopper, LLC operates as an online lease-to-own (LTO) retailer and LTO payment solution provider. The company provides residential furniture, consumer electronics, computers, appliances, household accessories, and various other durable goods to consumers on a LTO basis to consumers of third-party retailers and e-tailers.
Featured Story: Analyzing a company's cash flow statement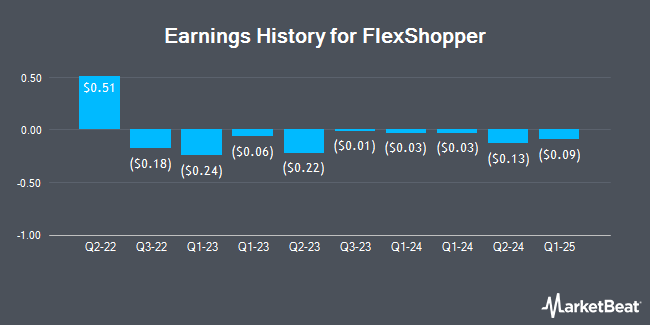 Receive News & Ratings for FlexShopper Daily - Enter your email address below to receive a concise daily summary of the latest news and analysts' ratings for FlexShopper and related companies with MarketBeat.com's FREE daily email newsletter.