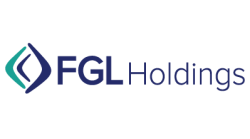 FGL (NYSE:FG) is scheduled to be announcing its earnings results after the market closes on Wednesday, August 7th. Analysts expect the company to announce earnings of $0.32 per share for the quarter. Investors interested in registering for the company's conference call can do so using this link.
FGL (NYSE:FG) last announced its quarterly earnings results on Tuesday, May 7th. The company reported $0.37 EPS for the quarter, beating the Thomson Reuters' consensus estimate of $0.30 by $0.07. The business had revenue of $600.00 million during the quarter, compared to analysts' expectations of $368.89 million. FGL had a return on equity of 20.91% and a net margin of 20.50%. During the same quarter in the previous year, the business posted $0.28 EPS. On average, analysts expect FGL to post $1 EPS for the current fiscal year and $2 EPS for the next fiscal year.
Shares of NYSE FG opened at $7.05 on Tuesday. The company has a market cap of $1.64 billion, a PE ratio of 5.92 and a beta of 1.02. The firm has a 50 day moving average price of $8.17. FGL has a 52 week low of $5.93 and a 52 week high of $9.63. The company has a current ratio of 0.20, a quick ratio of 0.20 and a debt-to-equity ratio of 0.31.
A number of brokerages have issued reports on FG. Citigroup set a $10.00 target price on FGL and gave the stock a "hold" rating in a research report on Thursday, May 23rd.
Zacks Investment Research
cut FGL from a "strong-buy" rating to a "hold" rating in a research report on Wednesday, July 3rd. Finally,
ValuEngine
cut FGL from a "sell" rating to a "strong sell" rating in a research report on Tuesday, July 2nd. One equities research analyst has rated the stock with a sell rating and four have given a hold rating to the company. The company has a consensus rating of "Hold" and an average price target of $9.88.
FGL Company Profile
FGL Holdings sells individual life insurance products and annuities in the United States. The company offers deferred annuities, including fixed indexed annuity contracts and fixed rate annuity contracts; immediate annuities; and life insurance products. It also provides reinsurance on asset intensive, long duration life, and annuity liabilities, such as fixed, deferred and payout annuities, long-term care, group long-term disability, and cash value life insurance.
Featured Article: Different Types of Derivatives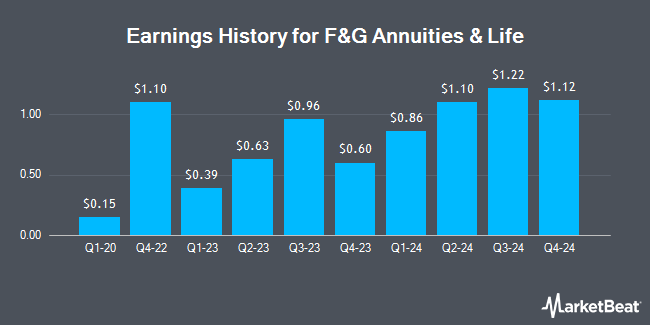 Receive News & Ratings for FGL Daily - Enter your email address below to receive a concise daily summary of the latest news and analysts' ratings for FGL and related companies with MarketBeat.com's FREE daily email newsletter.