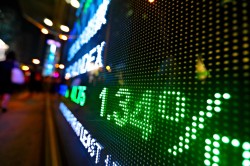 Pathfinder Bancorp Inc (NASDAQ:PBHC) announced a quarterly dividend on Friday, June 21st, Zacks reports. Investors of record on Friday, July 19th will be paid a dividend of 0.06 per share by the savings and loans company on Friday, August 9th. This represents a $0.24 annualized dividend and a dividend yield of 1.71%. The ex-dividend date is Thursday, July 18th.
Pathfinder Bancorp has increased its dividend by an average of 19.3% per year over the last three years and has raised its dividend every year for the last 3 years.
Pathfinder Bancorp stock opened at $14.05 on Tuesday. The company has a debt-to-equity ratio of 1.01, a current ratio of 0.82 and a quick ratio of 0.82. The firm has a market capitalization of $65.95 million, a P/E ratio of 16.93 and a beta of -0.45. Pathfinder Bancorp has a one year low of $12.86 and a one year high of $16.25. The stock's fifty day simple moving average is $15.25.
Pathfinder Bancorp (NASDAQ:PBHC) last posted its earnings results on Friday, April 26th. The savings and loans company reported $0.12 EPS for the quarter. The firm had revenue of $7.53 million for the quarter. Pathfinder Bancorp had a net margin of 8.79% and a return on equity of 5.50%.
In other Pathfinder Bancorp news, insider Thomas W. Schneider bought 2,924 shares of the stock in a transaction on Thursday, May 23rd. The shares were purchased at an average cost of $15.25 per share, with a total value of $44,591.00. The purchase was disclosed in a filing with the Securities & Exchange Commission, which is available through this hyperlink. Also, insider Ronald Tascarella bought 3,509 shares of the stock in a transaction on Wednesday, May 8th. The shares were acquired at an average cost of $14.25 per share, for a total transaction of $50,003.25. The disclosure for this purchase can be found here. Insiders have acquired 66,909 shares of company stock worth $966,197 over the last three months. Company insiders own 19.95% of the company's stock.
About Pathfinder Bancorp
Pathfinder Bancorp, Inc operates as a holding company for Pathfinder Bank that provides various banking and financial products and services primarily in Oswego and Onondaga counties, New York. The company accepts various deposits, including checking, savings, and money market deposit accounts, as well as certificates of deposit, and demand and time deposits.
Further Reading: Neutral Rating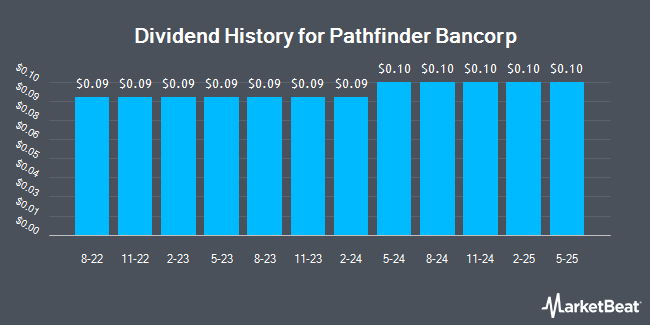 Receive News & Ratings for Pathfinder Bancorp Daily - Enter your email address below to receive a concise daily summary of the latest news and analysts' ratings for Pathfinder Bancorp and related companies with MarketBeat.com's FREE daily email newsletter.