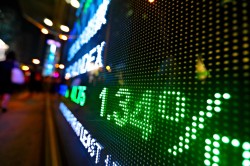 Relmada Therapeutics Inc (OTCMKTS:RLMD)'s stock price fell 0.3% on Wednesday . The stock traded as low as $1.79 and last traded at $1.80, 13,162 shares changed hands during trading. A decline of 48% from the average session volume of 25,307 shares. The stock had previously closed at $1.80.
Separately, ValuEngine lowered shares of Zosano Pharma from a "buy" rating to a "hold" rating in a report on Wednesday, May 1st.
The company's fifty day moving average is $2.29.
Relmada Therapeutics (OTCMKTS:RLMD) last posted its earnings results on Tuesday, May 14th. The company reported ($0.09) earnings per share for the quarter.
In other news, Director Paul Edward Kelly bought 100,000 shares of the business's stock in a transaction dated Tuesday, May 14th. The stock was purchased at an average cost of $1.50 per share, with a total value of $150,000.00. The acquisition was disclosed in a legal filing with the SEC, which is available through this link. 6.10% of the stock is owned by insiders.
About Relmada Therapeutics (OTCMKTS:RLMD)
Relmada Therapeutics, Inc, a clinical-stage biotechnology company, focuses on developing drugs to treat central nervous system (CNS) diseases and other disorders in the United States. Its lead product candidate, d-Methadone, is being developed as a rapidly acting, oral agent for the treatment of depression, neuropathic pain, and/or other potential CNS pathological conditions.
See Also: Stock Symbols and CUSIP Explained

Receive News & Ratings for Relmada Therapeutics Daily - Enter your email address below to receive a concise daily summary of the latest news and analysts' ratings for Relmada Therapeutics and related companies with MarketBeat.com's FREE daily email newsletter.