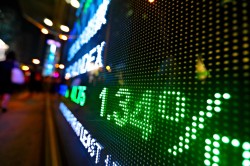 Brookfield Property Partners (TSE:BPY.UN) (NYSE:BPY) had its price target hoisted by Canaccord Genuity from C$20.00 to C$22.75 in a research report released on Friday. Canaccord Genuity currently has a buy rating on the stock.
Shares of BPY.UN opened at C$26.67 on Friday. The company has a debt-to-equity ratio of 129.04, a quick ratio of 0.34 and a current ratio of 0.52. The company has a market cap of $10.87 billion and a PE ratio of 13.52. Brookfield Property Partners has a 12-month low of C$25.35 and a 12-month high of C$31.50.
Brookfield Property Partners Company Profile
Brookfield Property Partners, through Brookfield Property Partners L.P. and its subsidiary Brookfield Property REIT Inc, is one of the world's premier commercial real estate companies, with approximately $86 billion in total assets. We are leading owners, operators and investors in commercial real estate, with a diversified portfolio of premier office and retail assets, as well as interests in multifamily, triple net lease, industrial, hospitality, self-storage, student housing and manufactured housing assets.
Featured Article: How are institutional investors different from individual investors?

Receive News & Ratings for Brookfield Property Partners Daily - Enter your email address below to receive a concise daily summary of the latest news and analysts' ratings for Brookfield Property Partners and related companies with MarketBeat.com's FREE daily email newsletter.