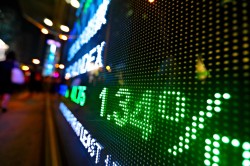 FinnCap reissued their corporate rating on shares of Lighthouse Group (LON:LGT) in a research note published on Friday.
Lighthouse Group stock traded down GBX 2 ($0.03) during mid-day trading on Friday, reaching GBX 22.90 ($0.30). The company's stock had a trading volume of 550,551 shares, compared to its average volume of 331,838. Lighthouse Group has a 12-month low of GBX 12 ($0.16) and a 12-month high of GBX 27 ($0.35).
Lighthouse Group Company Profile
Lighthouse Group plc provides financial advice to retail and corporate customers, and regulatory authorization and related services to financial advisers in the United Kingdom. It operates through three segments: National, Network, and Wealth management. The company offers financial advice and solutions under the Lighthouse Financial Advice brand; and advisory services, including regulatory cover, risk management, professional indemnity insurance, and income collection and processing services under the Lighthouse Advisory Services brand.
Recommended Story: Market Capitalization – What it Means for Investors
Receive News & Ratings for Lighthouse Group Daily - Enter your email address below to receive a concise daily summary of the latest news and analysts' ratings for Lighthouse Group and related companies with MarketBeat.com's FREE daily email newsletter.