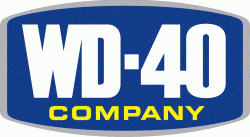 WD-40 (NASDAQ:WDFC) updated its FY 2019 earnings guidance on Wednesday. The company provided EPS guidance of $4.51-4.58 for the period, compared to the Thomson Reuters consensus EPS estimate of $4.53. The company issued revenue guidance of $425-437 million, compared to the consensus revenue estimate of $426.6 million.
Several analysts have recently commented on the stock. Zacks Investment Research cut shares of WD-40 from a hold rating to a sell rating in a research note on Saturday, December 1st. BidaskClub raised shares of WD-40 from a sell rating to a hold rating in a research note on Friday, October 19th. One equities research analyst has rated the stock with a sell rating, two have issued a hold rating, two have given a buy rating and one has assigned a strong buy rating to the company's stock. The stock presently has a consensus rating of Buy and an average target price of $149.67.
Shares of WDFC traded up $4.30 during mid-day trading on Wednesday, hitting $183.78. 244,361 shares of the company traded hands, compared to its average volume of 132,155. WD-40 has a one year low of $116.10 and a one year high of $187.50. The company has a debt-to-equity ratio of 0.40, a current ratio of 1.96 and a quick ratio of 1.53. The stock has a market capitalization of $2.52 billion, a P/E ratio of 44.50, a price-to-earnings-growth ratio of 4.02 and a beta of 0.39.
WD-40 (NASDAQ:WDFC) last released its quarterly earnings results on Thursday, October 18th. The specialty chemicals company reported $1.54 EPS for the quarter, beating the Thomson Reuters' consensus estimate of $0.99 by $0.55. WD-40 had a net margin of 15.96% and a return on equity of 38.51%. The business had revenue of $102.60 million for the quarter. During the same period last year, the company earned $1.01 earnings per share. WD-40's revenue for the quarter was up 6.2% compared to the same quarter last year. As a group, analysts anticipate that WD-40 will post 4.53 EPS for the current year.
The firm also recently disclosed a quarterly dividend, which will be paid on Thursday, January 31st. Shareholders of record on Tuesday, December 18th will be paid a $0.61 dividend. The ex-dividend date is Thursday, January 17th. This is a boost from WD-40's previous quarterly dividend of $0.54. This represents a $2.44 dividend on an annualized basis and a yield of 1.33%. WD-40's dividend payout ratio (DPR) is presently 52.30%.
In other WD-40 news, insider Michael L. Freeman sold 5,386 shares of the firm's stock in a transaction that occurred on Wednesday, November 14th. The shares were sold at an average price of $169.23, for a total value of $911,472.78. The sale was disclosed in a legal filing with the SEC, which can be accessed through this hyperlink. Also, insider Michael L. Freeman sold 6,000 shares of the firm's stock in a transaction that occurred on Friday, November 16th. The shares were sold at an average price of $167.36, for a total transaction of $1,004,160.00. The disclosure for this sale can be found here. Over the last ninety days, insiders sold 15,720 shares of company stock worth $2,630,634. Insiders own 2.09% of the company's stock.
COPYRIGHT VIOLATION NOTICE: "WD-40 (WDFC) Issues FY 2019 Earnings Guidance" was reported by Ticker Report and is the property of of Ticker Report. If you are reading this piece of content on another site, it was copied illegally and republished in violation of US & international copyright and trademark laws. The correct version of this piece of content can be viewed at https://www.tickerreport.com/banking-finance/4066837/wd-40-wdfc-issues-fy-2019-earnings-guidance.html.
About WD-40
WD-40 Company develops and sells maintenance products, and homecare and cleaning products in the Americas, Europe, the Middle East, Africa, and the Asia-Pacific. The company offers multi-purpose maintenance products, including aerosol sprays, non-aerosol trigger sprays, and in liquid-bulk form products under the WD-40 Multi-Use brand name for various consumer uses and industrial applications; specialty maintenance products, such as penetrants, degreasers, corrosion inhibitors, greases, lubricants, and rust removers under the WD-40 Specialist brand; and bicycle maintenance products comprising wet and dry chain lubricants, chain cleaners and degreasers, and foaming wash products for avid and recreational cyclists, bike enthusiasts, and mechanics under the WD-40 Bike brand name.
Read More: Differences Between Momentum Investing and Long Term Investing
Receive News & Ratings for WD-40 Daily - Enter your email address below to receive a concise daily summary of the latest news and analysts' ratings for WD-40 and related companies with MarketBeat.com's FREE daily email newsletter.