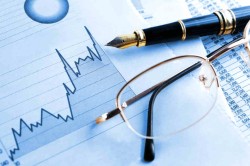 FlexShopper Inc (NASDAQ:FPAY) shares saw unusually-high trading volume on Friday following insider buying activity. Approximately 3,299,435 shares changed hands during trading, an increase of 2,369% from the previous session's volume of 133,622 shares.The stock last traded at $0.86 and had previously closed at $0.78.
Specifically, CEO Brad Mitchell Bernstein purchased 50,000 shares of the business's stock in a transaction dated Friday, September 28th. The shares were acquired at an average price of $1.00 per share, with a total value of $50,000.00. The transaction was disclosed in a filing with the Securities & Exchange Commission, which can be accessed through the SEC website. Also, major shareholder Howard Dvorkin purchased 50,883 shares of the business's stock in a transaction dated Wednesday, October 17th. The shares were purchased at an average cost of $0.79 per share, for a total transaction of $40,197.57. The disclosure for this purchase can be found here. Insiders have bought 290,883 shares of company stock worth $280,198 in the last ninety days. 15.10% of the stock is currently owned by insiders.
The company has a debt-to-equity ratio of -0.06, a current ratio of 1.03 and a quick ratio of 1.03.
FlexShopper (NASDAQ:FPAY) last released its earnings results on Monday, August 6th. The financial services provider reported ($0.48) earnings per share for the quarter. The business had revenue of $19.08 million during the quarter.
A hedge fund recently bought a new stake in FlexShopper stock. Massey Quick Simon & CO. LLC bought a new stake in FlexShopper Inc (NASDAQ:FPAY) during the 2nd quarter, according to the company in its most recent Form 13F filing with the Securities and Exchange Commission (SEC). The institutional investor bought 34,864 shares of the financial services provider's stock, valued at approximately $111,000. Massey Quick Simon & CO. LLC owned 0.64% of FlexShopper at the end of the most recent quarter. 0.79% of the stock is owned by institutional investors.
About FlexShopper (NASDAQ:FPAY)
FlexShopper, Inc, through its wholly owned subsidiary, FlexShopper, LLC, provides various types of durable goods to consumers on a lease-to-own basis (LTO) to consumers of third party retailers and e-tailers. It offers products through FlexShopper.com, an LTO e-commerce marketplace; e-commerce sites and in-store terminals by utilizing FlexShopper's LTO payment method; and facilitation of LTO transactions with retailers.
Recommended Story: Why is the conference call important?
Receive News & Ratings for FlexShopper Daily - Enter your email address below to receive a concise daily summary of the latest news and analysts' ratings for FlexShopper and related companies with MarketBeat.com's FREE daily email newsletter.