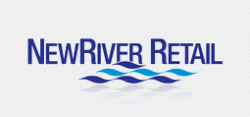 Peel Hunt restated their add rating on shares of Newriver Reit (LON:NRR) in a research report released on Wednesday morning.
Several other brokerages have also recently weighed in on NRR. Berenberg Bank decreased their price objective on shares of Newriver Reit from GBX 380 ($5.06) to GBX 340 ($4.53) and set a buy rating on the stock in a research note on Monday, June 18th. Liberum Capital reaffirmed a buy rating on shares of Newriver Reit in a research note on Thursday, June 7th.
Newriver Reit traded up GBX 3 ($0.04), hitting GBX 271.50 ($3.61), during trading hours on Wednesday, Marketbeat.com reports. 194,833 shares of the stock were exchanged, compared to its average volume of 945,922. Newriver Reit has a 12 month low of GBX 275.50 ($3.67) and a 12 month high of GBX 374.50 ($4.99).
The company also recently disclosed a dividend, which will be paid on Friday, July 27th. Shareholders of record on Thursday, June 21st will be paid a dividend of GBX 5.40 ($0.07) per share. This represents a yield of 1.85%. This is a boost from Newriver Reit's previous dividend of $5.25. The ex-dividend date is Thursday, June 21st.
In other news, insider Allan Lockhart acquired 17,600 shares of the firm's stock in a transaction on Wednesday, July 4th. The shares were purchased at an average cost of GBX 275 ($3.66) per share, with a total value of £48,400 ($64,438.82).
About Newriver Reit
NewRiver REIT pic (ticker: NRR) is a premium listed REIT on the London Stock Exchange and a constituent of the FTSE 250 and EPRA indices. The Company is a specialist real estate investor, asset manager and developer focused solely on the UK retail and leisure sector. Founded in 2009, NewRiver is one of the UK's largest owner/managers of convenience-led shopping centres with assets under management of £1.3 billion principally comprising 33 UK wide shopping centres together with further nationwide retail and leisure assets.
Receive News & Ratings for Newriver Reit Daily - Enter your email address below to receive a concise daily summary of the latest news and analysts' ratings for Newriver Reit and related companies with MarketBeat.com's FREE daily email newsletter.