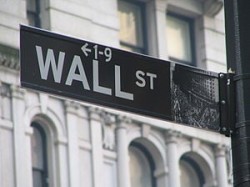 Hemispherx Biopharma (NYSEAMERICAN:HEB) was the target of a significant increase in short interest in April. As of April 13th, there was short interest totalling 1,332,355 shares, an increase of 15.7% from the March 30th total of 1,151,647 shares. Based on an average daily volume of 520,267 shares, the days-to-cover ratio is presently 2.6 days. Approximately 3.6% of the shares of the stock are short sold.
HEB stock opened at $0.31 on Thursday. Hemispherx Biopharma has a 52 week low of $0.28 and a 52 week high of $0.74.
Hemispherx Biopharma (NYSEAMERICAN:HEB) last issued its earnings results on Monday, April 2nd. The specialty pharmaceutical company reported ($0.06) EPS for the quarter. The business had revenue of $0.05 million for the quarter. Hemispherx Biopharma had a negative return on equity of 49.30% and a negative net margin of 1,391.11%.
A hedge fund recently raised its stake in Hemispherx Biopharma stock. Vanguard Group Inc. grew its holdings in shares of Hemispherx Biopharma (NYSEAMERICAN:HEB) by 0.6% in the 2nd quarter, according to the company in its most recent disclosure with the Securities and Exchange Commission. The institutional investor owned 453,805 shares of the specialty pharmaceutical company's stock after acquiring an additional 2,709 shares during the quarter. Vanguard Group Inc. owned 1.56% of Hemispherx Biopharma worth $227,000 at the end of the most recent quarter.
WARNING: This report was reported by Ticker Report and is the property of of Ticker Report. If you are accessing this report on another publication, it was illegally copied and republished in violation of international trademark & copyright laws. The original version of this report can be viewed at https://www.tickerreport.com/banking-finance/3390026/hemispherx-biopharma-heb-short-interest-up-15-7-in-april.html.
About Hemispherx Biopharma
Hemispherx Biopharma, Inc, a specialty pharmaceutical company, engages in the clinical development of drug therapies based on natural immune system enhancing technologies for the treatment of viral and immune based chronic disorders in the United States. The company's approved products include Alferon N Injection, an injectable formulation of natural alpha interferon to treat a category of sexually transmitted disease infection; and Ampligen, a product approved for sale in Argentina for the treatment of chronic fatigue syndrome (CFS).
Receive News & Ratings for Hemispherx Biopharma Daily - Enter your email address below to receive a concise daily summary of the latest news and analysts' ratings for Hemispherx Biopharma and related companies with MarketBeat.com's FREE daily email newsletter.