Monsanto (NYSE:MON) was downgraded by Zacks Investment Research from a "hold" rating to a "sell" rating in a research report issued on Monday.
According to Zacks, "Over the last month, Monsanto's shares have underperformed the industry. The company's adjusted earnings in second-quarter fiscal 2018 came in at $3.22 per share, missing the Zacks Consensus Estimate of $3.38. Monsanto noted that reduced corn volumes, dismal corn pricing and reduced planted acreage in the United States stemmed the downside. We believe China's recently-announced 25% tariffs, if imposed will hurt income of U.S. soybean and corn growers, thereby lowering demand for crop-yield enhancing products offered by companies like Monsanto. Moreover, other headwinds such as stiff industry rivalry, unfavorable government policies and adverse climatic conditions remain major causes of concern."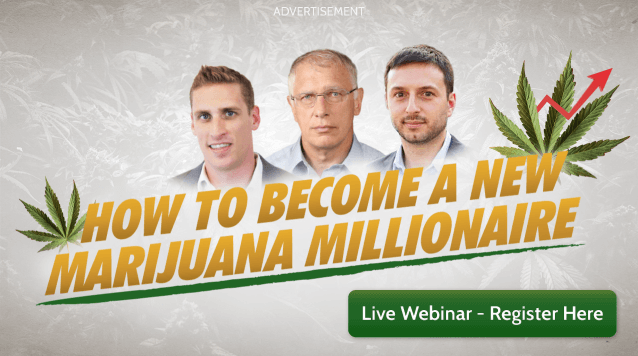 MON has been the subject of several other research reports. Deutsche Bank reissued a "buy" rating on shares of Monsanto in a report on Tuesday, January 16th. Wells Fargo restated a "market perform" rating and issued a $128.00 target price (up previously from $118.00) on shares of Monsanto in a research note on Wednesday, January 17th. Finally, Sanford C. Bernstein set a $119.00 target price on Monsanto and gave the stock a "neutral" rating in a research note on Monday. One analyst has rated the stock with a sell rating, eleven have given a hold rating and three have given a buy rating to the stock. Monsanto has a consensus rating of "Hold" and an average price target of $126.61.
MON
traded down $0.16 during trading hours on Monday, hitting $117.70. The stock had a trading volume of 465,421 shares, compared to its average volume of 3,492,029. Monsanto has a 1 year low of $114.19 and a 1 year high of $124.20. The firm has a market cap of $51,952.79, a P/E ratio of 21.40, a price-to-earnings-growth ratio of 1.97 and a beta of 0.96. The company has a debt-to-equity ratio of 0.85, a quick ratio of 0.85 and a current ratio of 1.41.
Monsanto (NYSE:MON) last announced its quarterly earnings data on Thursday, April 5th. The basic materials company reported $3.22 earnings per share for the quarter, missing the consensus estimate of $3.31 by ($0.09). Monsanto had a return on equity of 37.31% and a net margin of 17.07%. The firm had revenue of $5.02 billion during the quarter, compared to analysts' expectations of $5.34 billion. During the same period last year, the business posted $3.19 EPS. The company's revenue was down 1.1% compared to the same quarter last year. research analysts predict that Monsanto will post 5.71 earnings per share for the current fiscal year.
In other Monsanto news, EVP Steven Mizell sold 8,100 shares of the firm's stock in a transaction dated Tuesday, January 9th. The stock was sold at an average price of $119.35, for a total value of $966,735.00. Following the completion of the transaction, the executive vice president now owns 56,743 shares in the company, valued at approximately $6,772,277.05. The sale was disclosed in a filing with the SEC, which can be accessed through the SEC website. 0.70% of the stock is owned by company insiders.
Institutional investors and hedge funds have recently modified their holdings of the company. Gradient Investments LLC bought a new stake in shares of Monsanto during the 4th quarter valued at about $108,000. Americafirst Capital Management LLC bought a new stake in shares of Monsanto during the 3rd quarter valued at about $148,000. Elkfork Partners LLC bought a new stake in shares of Monsanto during the 4th quarter valued at about $162,000. Truewealth LLC bought a new stake in shares of Monsanto during the 4th quarter valued at about $163,000. Finally, Flinton Capital Management LLC boosted its position in shares of Monsanto by 90.9% during the 4th quarter. Flinton Capital Management LLC now owns 1,764 shares of the basic materials company's stock valued at $206,000 after acquiring an additional 840 shares during the last quarter. Hedge funds and other institutional investors own 76.31% of the company's stock.
COPYRIGHT VIOLATION NOTICE: This news story was originally reported by Ticker Report and is the property of of Ticker Report. If you are reading this news story on another website, it was illegally stolen and republished in violation of U.S. and international copyright and trademark legislation. The correct version of this news story can be read at https://www.tickerreport.com/banking-finance/3343521/monsanto-mon-rating-lowered-to-sell-at-zacks-investment-research.html.
About Monsanto
Monsanto Company, together with its subsidiaries, provides agricultural products for farmers worldwide. It operates in two segments, Seeds and Genomics, and Agricultural Productivity. The Seeds and Genomics segment produces row crop seeds, including corn, soybean, cotton, and canola seeds under the DEKALB, Asgrow, and Deltapine brands; and vegetable seeds, such as tomato, pepper, melon, cucumber, squash, beans, broccoli, onions, lettuce, and others under the Seminis and De Ruiter brands.
Get a free copy of the Zacks research report on Monsanto (MON)
For more information about research offerings from Zacks Investment Research, visit Zacks.com
Receive News & Ratings for Monsanto Daily - Enter your email address below to receive a concise daily summary of the latest news and analysts' ratings for Monsanto and related companies with MarketBeat.com's FREE daily email newsletter.