Norsk Hydro ASA (OTCMKTS:NHYDY) has been assigned a consensus recommendation of "Hold" from the eight ratings firms that are presently covering the firm, MarketBeat.com reports. Two analysts have rated the stock with a sell recommendation, three have issued a hold recommendation and three have issued a buy recommendation on the company.
A number of research firms have recently issued reports on NHYDY. Zacks Investment Research lowered shares of Norsk Hydro ASA from a "hold" rating to a "sell" rating in a research note on Tuesday, January 23rd. UBS lowered shares of Norsk Hydro ASA from a "buy" rating to a "neutral" rating in a research note on Wednesday, January 17th. JPMorgan Chase lowered shares of Norsk Hydro ASA from an "overweight" rating to a "neutral" rating in a research note on Thursday, December 14th. Finally, ValuEngine upgraded shares of Norsk Hydro ASA from a "hold" rating to a "buy" rating in a research note on Monday, April 2nd.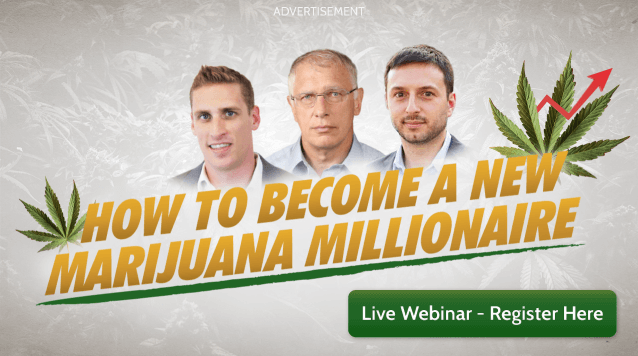 NHYDY stock traded down $0.18 during midday trading on Friday, reaching $5.84. 1,099,785 shares of the company's stock traded hands, compared to its average volume of 402,622. The stock has a market cap of $11,942.80, a price-to-earnings ratio of 11.68, a price-to-earnings-growth ratio of 0.45 and a beta of 0.97. The company has a quick ratio of 1.45, a current ratio of 2.04 and a debt-to-equity ratio of 0.04. Norsk Hydro ASA has a fifty-two week low of $5.11 and a fifty-two week high of $7.93.
Norsk Hydro ASA (OTCMKTS:NHYDY) last posted its quarterly earnings data on Thursday, February 15th. The industrial products company reported $0.17 earnings per share (EPS) for the quarter, beating analysts' consensus estimates of $0.13 by $0.04. The company had revenue of $5.07 billion for the quarter. Norsk Hydro ASA had a net margin of 7.97% and a return on equity of 9.50%. equities analysts forecast that Norsk Hydro ASA will post 0.69 EPS for the current fiscal year.
COPYRIGHT VIOLATION WARNING: "Norsk Hydro ASA (NHYDY) Receives Average Rating of "Hold" from Brokerages" was first published by Ticker Report and is owned by of Ticker Report. If you are reading this piece on another domain, it was illegally copied and republished in violation of international trademark and copyright legislation. The legal version of this piece can be viewed at https://www.tickerreport.com/banking-finance/3341943/norsk-hydro-asa-nhydy-receives-average-rating-of-hold-from-brokerages.html.
Norsk Hydro ASA Company Profile
Norsk Hydro ASA (Hydro) is an integrated aluminum company with operations in various activities along the aluminum industry's value chain. The Company operates through six segments: Bauxite & Alumina, which includes bauxite mining activities, production of alumina and related commercial activities, primarily the sale of alumina; Primary Metal, which includes primary aluminum production and casting activities; Metal Markets, which include sales activities relating to products from the its primary metal plants and operational responsibility for Hydro's stand-alone remelters, as well as physical and financial metal trading activities; Rolled Products, which include Hydro's rolling mills; Energy, which includes energy sourcing for Hydro's aluminum operations around the world, and Other and eliminations, which consists of its captive insurance company Industriforsikring, its industry parks, internal service providers, operation of Sapa and other activities.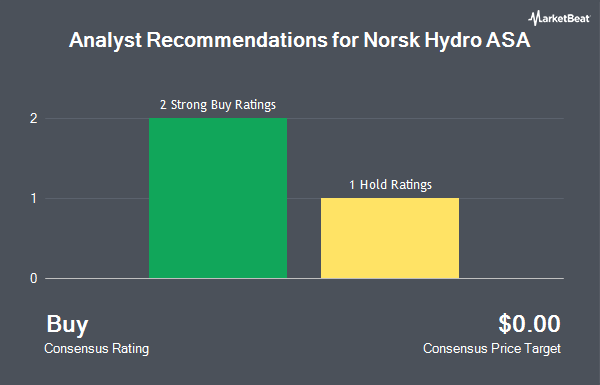 Receive News & Ratings for Norsk Hydro ASA Daily - Enter your email address below to receive a concise daily summary of the latest news and analysts' ratings for Norsk Hydro ASA and related companies with MarketBeat.com's FREE daily email newsletter.