Dollar General (NYSE:DG) announced a quarterly dividend on Thursday, March 15th, RTT News reports. Investors of record on Tuesday, April 10th will be given a dividend of 0.29 per share on Tuesday, April 24th. This represents a $1.16 annualized dividend and a yield of 1.22%. The ex-dividend date of this dividend is Monday, April 9th. This is a boost from Dollar General's previous quarterly dividend of $0.26.
Dollar General has a dividend payout ratio of 23.2% meaning its dividend is sufficiently covered by earnings. Equities research analysts expect Dollar General to earn $6.62 per share next year, which means the company should continue to be able to cover its $1.04 annual dividend with an expected future payout ratio of 15.7%.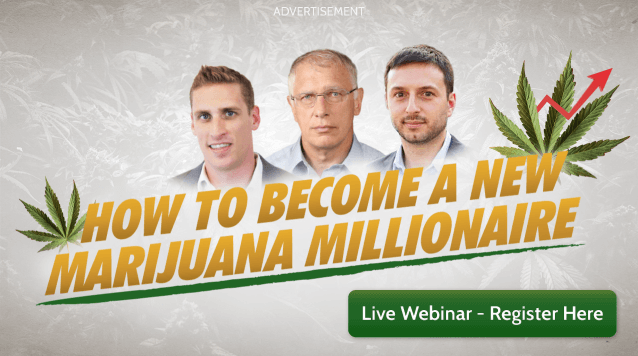 DG stock opened at $94.97 on Friday. The company has a debt-to-equity ratio of 0.43, a quick ratio of 0.22 and a current ratio of 1.43. Dollar General has a 12-month low of $65.97 and a 12-month high of $105.82. The stock has a market capitalization of $25,790.43, a P/E ratio of 20.69, a PEG ratio of 1.08 and a beta of 1.02.
Dollar General (NYSE:DG) last posted its quarterly earnings data on Thursday, March 15th. The company reported $1.48 earnings per share (EPS) for the quarter, hitting the Thomson Reuters' consensus estimate of $1.48. Dollar General had a return on equity of 21.65% and a net margin of 6.55%. The company had revenue of $6.13 billion for the quarter, compared to analysts' expectations of $6.20 billion. During the same period in the previous year, the firm posted $1.49 EPS. Dollar General's revenue was up 2.0% compared to the same quarter last year. analysts expect that Dollar General will post 6.01 earnings per share for the current year.
Dollar General announced that its board has initiated a stock buyback program on Thursday, March 15th that permits the company to repurchase $1.00 billion in outstanding shares. This repurchase authorization permits the company to repurchase shares of its stock through open market purchases. Stock repurchase programs are often an indication that the company's management believes its stock is undervalued.
In other news, SVP Michael J. Kindy sold 8,221 shares of Dollar General stock in a transaction that occurred on Monday, March 26th. The shares were sold at an average price of $93.05, for a total transaction of $764,964.05. Following the sale, the senior vice president now owns 9,850 shares of the company's stock, valued at approximately $916,542.50. The transaction was disclosed in a filing with the SEC, which can be accessed through this link. 0.22% of the stock is currently owned by insiders.
Several research firms recently issued reports on DG. Argus reiterated a "hold" rating on shares of Dollar General in a report on Thursday, February 8th. They noted that the move was a valuation call. Zacks Investment Research cut Dollar General from a "buy" rating to a "hold" rating in a report on Monday, December 11th. Citigroup began coverage on Dollar General in a report on Tuesday, January 16th. They issued an "outperform" rating and a $112.00 price objective on the stock. JPMorgan Chase reiterated a "neutral" rating and issued a $103.00 price objective (up from $94.00) on shares of Dollar General in a report on Thursday, February 22nd. Finally, ValuEngine upgraded Dollar General from a "hold" rating to a "buy" rating in a report on Thursday, February 8th. Twelve analysts have rated the stock with a hold rating, sixteen have assigned a buy rating and one has issued a strong buy rating to the company's stock. The stock currently has a consensus rating of "Buy" and a consensus price target of $98.00.
TRADEMARK VIOLATION NOTICE: "Dollar General (DG) Declares Dividend Increase – $0.29 Per Share" was originally posted by Ticker Report and is the property of of Ticker Report. If you are viewing this article on another site, it was illegally copied and republished in violation of United States & international copyright laws. The correct version of this article can be read at https://www.tickerreport.com/banking-finance/3341247/dollar-general-dg-declares-dividend-increase-0-29-per-share.html.
About Dollar General
Dollar General Corporation, a discount retailer, provides various merchandise products in the southern, southwestern, midwestern, and eastern United States. The company offers consumable products, including paper and cleaning products comprising paper towels, bath tissues, paper dinnerware, trash and storage bags, and laundry and other home cleaning supplies; packaged food products, such as cereals, canned soups and vegetables, condiments, spices, sugar, and flour; perishables consisting of milk, eggs, bread, refrigerated and frozen food, beer, and wine; snacks that comprise candies, cookies, crackers, salty snacks, and carbonated beverages; health and beauty products, such as over-the-counter medicines, as well as soap, body wash, shampoo, dental hygiene, and foot care products; pet products, which include pet supplies and pet food; and tobacco products.
Receive News & Ratings for Dollar General Daily - Enter your email address below to receive a concise daily summary of the latest news and analysts' ratings for Dollar General and related companies with MarketBeat.com's FREE daily email newsletter.