S&CO Inc. reduced its holdings in General Electric (NYSE:GE) by 3.3% in the 4th quarter, according to the company in its most recent 13F filing with the Securities and Exchange Commission. The institutional investor owned 401,182 shares of the conglomerate's stock after selling 13,836 shares during the period. S&CO Inc.'s holdings in General Electric were worth $7,001,000 at the end of the most recent reporting period.
A number of other institutional investors have also made changes to their positions in the stock. MPS Loria Financial Planners LLC acquired a new position in General Electric in the 2nd quarter worth about $113,000. Ffcm LLC acquired a new position in General Electric in the 2nd quarter worth about $114,000. Corbenic Partners LLC increased its position in General Electric by 15.7% in the 2nd quarter. Corbenic Partners LLC now owns 5,340 shares of the conglomerate's stock worth $144,000 after purchasing an additional 725 shares during the last quarter. Bristlecone Advisors LLC acquired a new position in General Electric in the 3rd quarter worth about $164,000. Finally, KCS Wealth Advisory acquired a new position in General Electric in the 4th quarter worth about $183,000. 56.30% of the stock is owned by hedge funds and other institutional investors.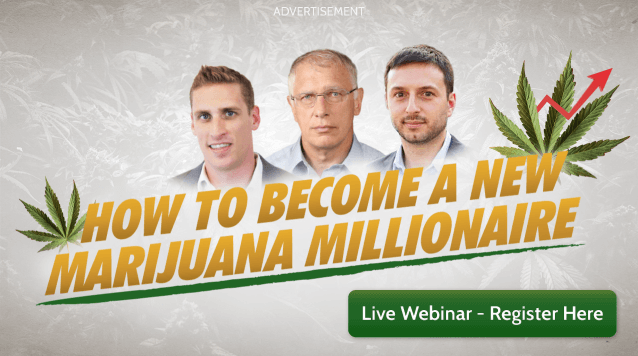 GE opened at $13.06 on Friday. The company has a market capitalization of $116,607.00, a price-to-earnings ratio of 12.44, a price-to-earnings-growth ratio of 2.61 and a beta of 1.02. The company has a current ratio of 1.87, a quick ratio of 1.59 and a debt-to-equity ratio of 1.32. General Electric has a 12-month low of $12.73 and a 12-month high of $30.54.
General Electric (NYSE:GE) last released its earnings results on Wednesday, January 24th. The conglomerate reported $0.27 earnings per share (EPS) for the quarter, missing the Zacks' consensus estimate of $0.28 by ($0.01). The business had revenue of $31.40 billion during the quarter, compared to analyst estimates of $33.93 billion. General Electric had a negative net margin of 4.74% and a positive return on equity of 11.60%. The business's quarterly revenue was down 5.1% compared to the same quarter last year. During the same period last year, the business earned $0.46 EPS. research analysts expect that General Electric will post 0.96 EPS for the current fiscal year.
The firm also recently announced a quarterly dividend, which will be paid on Wednesday, April 25th. Shareholders of record on Monday, February 26th will be issued a $0.12 dividend. This represents a $0.48 dividend on an annualized basis and a yield of 3.68%. The ex-dividend date of this dividend is Friday, February 23rd. General Electric's dividend payout ratio (DPR) is currently 45.71%.
In other General Electric news, insider Alexander Dimitrief bought 2,689 shares of the stock in a transaction on Monday, January 29th. The shares were purchased at an average price of $16.16 per share, with a total value of $43,454.24. Following the acquisition, the insider now directly owns 81,185 shares of the company's stock, valued at approximately $1,311,949.60. The transaction was disclosed in a legal filing with the SEC, which is accessible through this hyperlink. Company insiders own 1.12% of the company's stock.
GE has been the topic of several research reports. Vertical Research set a $18.00 target price on General Electric and gave the stock a "hold" rating in a research report on Tuesday, January 16th. TheStreet lowered General Electric from a "c" rating to a "d+" rating in a report on Wednesday, January 24th. UBS assumed coverage on General Electric in a report on Tuesday, January 23rd. They set a "neutral" rating and a $17.00 price objective on the stock. Tigress Financial reissued a "hold" rating on shares of General Electric in a report on Thursday, December 28th. Finally, DZ Bank reissued a "sell" rating on shares of General Electric in a report on Tuesday, April 3rd. Six investment analysts have rated the stock with a sell rating, twelve have assigned a hold rating, three have issued a buy rating and one has given a strong buy rating to the company. The company has an average rating of "Hold" and a consensus price target of $18.09.
ILLEGAL ACTIVITY NOTICE: "General Electric (GE) Shares Sold by S&CO Inc." was posted by Ticker Report and is the sole property of of Ticker Report. If you are reading this piece of content on another website, it was copied illegally and republished in violation of United States and international trademark and copyright law. The original version of this piece of content can be read at https://www.tickerreport.com/banking-finance/3340684/general-electric-ge-shares-sold-by-sco-inc.html.
General Electric Profile
General Electric Company operates as a digital industrial company worldwide. It operates through Power, Renewable Energy, Oil & Gas, Aviation, Healthcare, Transportation, Lighting, and Capital segments. The Power segment offers technologies, solutions, and services related to energy production, including gas and steam turbines, engines, generators, and high voltage equipment; and power generation services and digital solutions.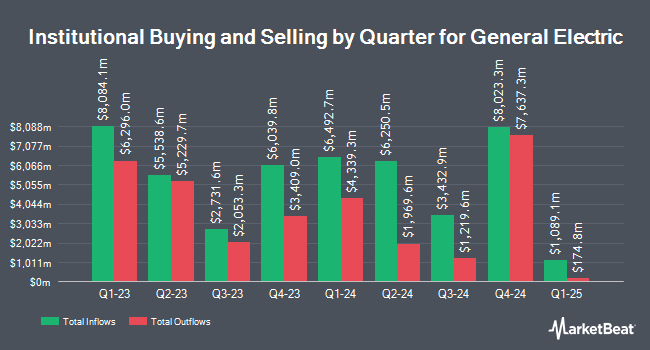 Receive News & Ratings for General Electric Daily - Enter your email address below to receive a concise daily summary of the latest news and analysts' ratings for General Electric and related companies with MarketBeat.com's FREE daily email newsletter.