Shares of Navient Corp (NASDAQ:NAVI) gapped up prior to trading on Friday . The stock had previously closed at $14.18, but opened at $13.66. Navient shares last traded at $13.53, with a volume of 945906 shares changing hands.
NAVI has been the topic of a number of research analyst reports. ValuEngine lowered Navient from a "buy" rating to a "hold" rating in a report on Monday, April 2nd. Jefferies Group reaffirmed a "hold" rating and issued a $15.00 target price on shares of Navient in a report on Thursday, January 25th. Compass Point raised Navient from a "neutral" rating to a "buy" rating and set a $16.00 target price on the stock in a report on Wednesday. UBS began coverage on Navient in a research report on Monday, January 8th. They issued a "market perform" rating for the company. Finally, BidaskClub downgraded Navient from a "hold" rating to a "sell" rating in a research report on Saturday, January 20th. Two analysts have rated the stock with a sell rating, seven have issued a hold rating and six have given a buy rating to the company. The stock presently has an average rating of "Hold" and a consensus price target of $17.55.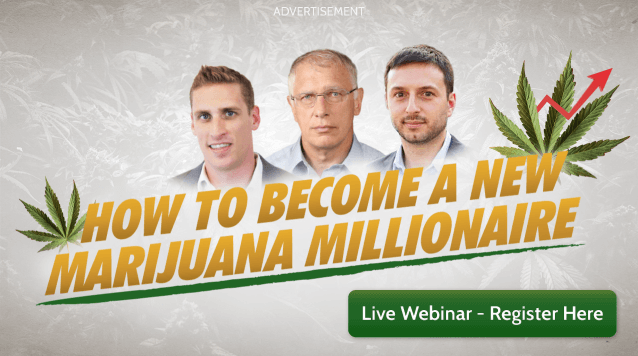 The company has a quick ratio of 22.35, a current ratio of 22.35 and a debt-to-equity ratio of 30.13. The stock has a market capitalization of $3,597.89, a P/E ratio of 7.51, a P/E/G ratio of 1.19 and a beta of 2.20.
Navient (NASDAQ:NAVI) last announced its quarterly earnings data on Tuesday, January 23rd. The credit services provider reported $0.43 EPS for the quarter, topping the Zacks' consensus estimate of $0.42 by $0.01. The company had revenue of $366.00 million during the quarter, compared to the consensus estimate of $362.33 million. Navient had a return on equity of 13.90% and a net margin of 5.94%. During the same quarter last year, the company earned $0.43 EPS. equities analysts expect that Navient Corp will post 1.91 earnings per share for the current year.
The business also recently announced a quarterly dividend, which will be paid on Friday, June 15th. Investors of record on Friday, June 1st will be given a dividend of $0.16 per share. The ex-dividend date of this dividend is Thursday, May 31st. This represents a $0.64 annualized dividend and a dividend yield of 4.76%. Navient's dividend payout ratio (DPR) is presently 35.75%.
In related news, SVP Stephen M. Hauber sold 17,423 shares of the firm's stock in a transaction that occurred on Monday, January 29th. The stock was sold at an average price of $14.40, for a total transaction of $250,891.20. The transaction was disclosed in a filing with the Securities & Exchange Commission, which is accessible through the SEC website. 1.68% of the stock is owned by company insiders.
Several institutional investors have recently bought and sold shares of the stock. Envestnet Asset Management Inc. lifted its position in shares of Navient by 207.8% during the 4th quarter. Envestnet Asset Management Inc. now owns 247,653 shares of the credit services provider's stock worth $3,299,000 after buying an additional 167,203 shares during the period. Sawtooth Solutions LLC acquired a new stake in Navient during the 4th quarter valued at $1,047,000. Canyon Capital Advisors LLC acquired a new stake in Navient during the 4th quarter valued at $203,134,000. MetLife Investment Advisors LLC acquired a new stake in Navient during the 4th quarter valued at $1,084,000. Finally, Gotham Asset Management LLC acquired a new stake in Navient during the 4th quarter valued at $154,000. Institutional investors and hedge funds own 97.87% of the company's stock.
TRADEMARK VIOLATION NOTICE: "Navient (NAVI) Shares Gap Up to $13.66" was first reported by Ticker Report and is the property of of Ticker Report. If you are accessing this piece on another site, it was stolen and republished in violation of U.S. & international trademark and copyright law. The legal version of this piece can be viewed at https://www.tickerreport.com/banking-finance/3339721/navient-navi-shares-gap-up-to-13-66.html.
About Navient
Navient Corporation provides asset management and business processing services to education, health care, and government clients at the federal, state, and local levels in the United States. The company operates in three segments: Federal Family Education Loan Program (FFELP) Loans, Private Education Loans, and Business Services.
Receive News & Ratings for Navient Daily - Enter your email address below to receive a concise daily summary of the latest news and analysts' ratings for Navient and related companies with MarketBeat.com's FREE daily email newsletter.