HC Wainwright set a $3.00 price target on Interpace Diagnostics Gr (NASDAQ:IDXG) in a research report report published on Friday. The brokerage currently has a buy rating on the business services provider's stock.
IDXG has been the subject of a number of other research reports. ValuEngine downgraded Interpace Diagnostics Gr from a sell rating to a strong sell rating in a report on Monday, April 2nd. Maxim Group set a $3.00 price target on Interpace Diagnostics Gr and gave the company a buy rating in a research report on Friday, March 16th. Finally, Laidlaw assumed coverage on Interpace Diagnostics Gr in a research report on Thursday, February 22nd. They issued a buy rating and a $4.50 price target for the company.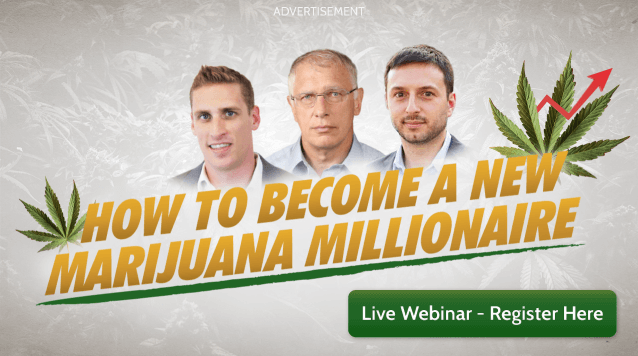 Interpace Diagnostics Gr stock traded up $0.01 during midday trading on Friday, reaching $0.92. The company's stock had a trading volume of 189,532 shares, compared to its average volume of 560,217. Interpace Diagnostics Gr has a fifty-two week low of $0.72 and a fifty-two week high of $4.45. The company has a market cap of $25.25, a P/E ratio of -1.14 and a beta of 1.74.
An institutional investor recently bought a new position in Interpace Diagnostics Gr stock. Virtu Financial LLC purchased a new stake in Interpace Diagnostics Gr (NASDAQ:IDXG) in the fourth quarter, according to the company in its most recent 13F filing with the Securities and Exchange Commission (SEC). The firm purchased 130,866 shares of the business services provider's stock, valued at approximately $133,000. Virtu Financial LLC owned approximately 0.49% of Interpace Diagnostics Gr as of its most recent SEC filing. Hedge funds and other institutional investors own 13.61% of the company's stock.
TRADEMARK VIOLATION WARNING: This piece was originally posted by Ticker Report and is owned by of Ticker Report. If you are viewing this piece on another domain, it was stolen and republished in violation of United States & international trademark & copyright law. The correct version of this piece can be accessed at https://www.tickerreport.com/banking-finance/3338636/interpace-diagnostics-gr-idxg-given-a-3-00-price-target-by-hc-wainwright-analysts.html.
Interpace Diagnostics Gr Company Profile
Interpace Diagnostics Group, Inc develops and commercializes molecular diagnostic tests to detect genetic and other molecular alterations associated with gastrointestinal and endocrine cancers. The company offers PancraGEN, a pancreatic cyst and pancreaticobiliary solid lesion molecular test that can aid in pancreatic cyst diagnosis and pancreatic cancer risk assessment utilizing its proprietary PathFinder platform; ThyGenX, which assesses thyroid nodules for risk of malignancy; and ThyraMIR, which assesses thyroid nodules for risk of malignancy utilizing a proprietary gene expression assay.
Receive News & Ratings for Interpace Diagnostics Gr Daily - Enter your email address below to receive a concise daily summary of the latest news and analysts' ratings for Interpace Diagnostics Gr and related companies with MarketBeat.com's FREE daily email newsletter.