Zacks Investment Research cut shares of Bemis (NYSE:BMS) from a buy rating to a hold rating in a research report released on Tuesday.
According to Zacks, "Bemis projects earnings per share in fiscal 2018 in the range of $2.75-$2.90 which includes an expected 31 cents benefit related to the U.S. tax reform. The mid-point of the range reflects an 18% year-over-year rise in earnings. The guidance reflects the benefit from the U.S. tax reform and the company's initiatives to improve cost structure through the Agility plan. The plan includes optimizing manufacturing capacity, consolidating office space, and reducing SG&A cost structure and other costs. Further, its focus on capital expenditures will drive growth. Moreover, the company outperformed the industry over the past three months driven by these activities. However, Bemis' performance might be impacted by the escalating raw material prices in the near term. "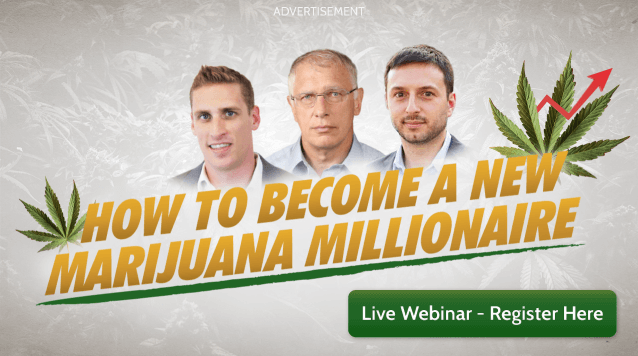 Several other research analysts have also issued reports on BMS. Credit Suisse Group upped their target price on Bemis from $42.00 to $45.00 and gave the company a neutral rating in a research report on Tuesday, February 6th. TheStreet raised Bemis from a c+ rating to a b- rating in a research report on Wednesday, December 13th. SunTrust Banks reaffirmed a hold rating and set a $46.00 target price on shares of Bemis in a research report on Wednesday, January 31st. Finally, Bank of America raised Bemis from an underperform rating to a buy rating and set a $50.00 target price on the stock in a research report on Monday, April 2nd. Two equities research analysts have rated the stock with a sell rating, seven have assigned a hold rating and five have given a buy rating to the stock. The stock has a consensus rating of Hold and a consensus target price of $48.08.
Shares of
NYSE BMS
opened at $43.63 on Tuesday. The company has a debt-to-equity ratio of 1.28, a current ratio of 1.86 and a quick ratio of 0.93. The firm has a market cap of $4,039.31, a P/E ratio of 18.58, a P/E/G ratio of 2.26 and a beta of 0.84. Bemis has a 1-year low of $40.60 and a 1-year high of $50.47.
Bemis (NYSE:BMS) last issued its quarterly earnings data on Thursday, February 1st. The industrial products company reported $0.63 earnings per share for the quarter, topping analysts' consensus estimates of $0.61 by $0.02. The firm had revenue of $1 billion during the quarter, compared to analysts' expectations of $978.34 million. Bemis had a return on equity of 17.52% and a net margin of 2.32%. The firm's quarterly revenue was up 1.6% on a year-over-year basis. During the same period in the prior year, the business posted $0.67 EPS. equities analysts forecast that Bemis will post 2.81 EPS for the current fiscal year.
Several hedge funds have recently made changes to their positions in BMS. MAI Capital Management acquired a new position in shares of Bemis in the fourth quarter valued at about $204,000. Private Trust Co. NA acquired a new position in shares of Bemis in the fourth quarter valued at about $205,000. Zurcher Kantonalbank Zurich Cantonalbank increased its holdings in shares of Bemis by 28.7% in the fourth quarter. Zurcher Kantonalbank Zurich Cantonalbank now owns 5,009 shares of the industrial products company's stock valued at $239,000 after purchasing an additional 1,118 shares during the period. State of Alaska Department of Revenue acquired a new position in shares of Bemis in the fourth quarter valued at about $253,000. Finally, Investors Research Corp acquired a new position in shares of Bemis in the fourth quarter valued at about $256,000. 77.47% of the stock is currently owned by institutional investors and hedge funds.
WARNING: This news story was originally posted by Ticker Report and is owned by of Ticker Report. If you are accessing this news story on another publication, it was illegally copied and republished in violation of international copyright & trademark law. The legal version of this news story can be read at https://www.tickerreport.com/banking-finance/3338079/zacks-investment-research-downgrades-bemis-bms-to-hold.html.
About Bemis
Bemis Company, Inc manufactures and sells packaging products in the United States, Brazil, other Americas, Europe, and the Asia-Pacific. It operates through three segments: U.S. Packaging, Latin America Packaging, and Rest of World Packaging. The company offers multilayer polymer, blown, and cast film structures; and injection molded plastic, thermoformed plastic, and folding carton packaging products.
Get a free copy of the Zacks research report on Bemis (BMS)
For more information about research offerings from Zacks Investment Research, visit Zacks.com
Receive News & Ratings for Bemis Daily - Enter your email address below to receive a concise daily summary of the latest news and analysts' ratings for Bemis and related companies with MarketBeat.com's FREE daily email newsletter.