Analysts expect Akari Therapeutics (NASDAQ:AKTX) to post earnings per share (EPS) of ($1.00) for the current quarter, according to Zacks Investment Research. Zero analysts have made estimates for Akari Therapeutics' earnings. Akari Therapeutics posted earnings of ($0.09) per share during the same quarter last year, which suggests a negative year over year growth rate of 1,011.1%. The business is expected to issue its next earnings report on Monday, May 21st.
On average, analysts expect that Akari Therapeutics will report full year earnings of ($2.00) per share for the current financial year, with EPS estimates ranging from ($3.00) to ($1.00). For the next fiscal year, analysts forecast that the firm will post earnings of ($2.00) per share, with EPS estimates ranging from ($3.00) to ($1.00). Zacks Investment Research's earnings per share calculations are a mean average based on a survey of research analysts that follow Akari Therapeutics.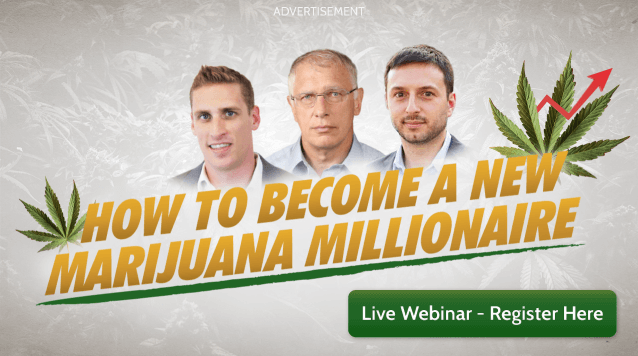 Akari Therapeutics (NASDAQ:AKTX) last released its earnings results on Wednesday, March 21st. The biopharmaceutical company reported ($0.07) earnings per share (EPS) for the quarter, beating the Zacks' consensus estimate of ($0.66) by $0.59.
A number of research analysts recently issued reports on the company. Canaccord Genuity decreased their target price on Akari Therapeutics from $15.00 to $8.00 and set a "buy" rating for the company in a report on Thursday, March 29th. B. Riley assumed coverage on Akari Therapeutics in a report on Thursday, February 8th. They set a "neutral" rating and a $3.00 price target for the company. Finally,
Zacks Investment Research
downgraded Akari Therapeutics from a "strong-buy" rating to a "hold" rating in a report on Tuesday, January 16th. One analyst has rated the stock with a sell rating, three have issued a hold rating and two have given a buy rating to the company's stock. Akari Therapeutics currently has a consensus rating of "Hold" and an average price target of $4.63.
NASDAQ:AKTX traded up $0.04 during midday trading on Friday, reaching $2.01. The company had a trading volume of 47,932 shares, compared to its average volume of 169,444. The firm has a market cap of $21.20, a PE ratio of -7.18 and a beta of -7.67. Akari Therapeutics has a 12-month low of $1.70 and a 12-month high of $22.20.
Hedge funds and other institutional investors have recently made changes to their positions in the business. Endurant Capital Management LP purchased a new stake in Akari Therapeutics during the 4th quarter worth about $871,000. Millennium Management LLC lifted its holdings in Akari Therapeutics by 125.0% during the 4th quarter. Millennium Management LLC now owns 260,020 shares of the biopharmaceutical company's stock worth $1,126,000 after buying an additional 144,477 shares during the last quarter. Finally, AWM Investment Company Inc. purchased a new stake in Akari Therapeutics during the 4th quarter worth about $2,962,000. 32.94% of the stock is owned by institutional investors.
ILLEGAL ACTIVITY WARNING: This news story was reported by Ticker Report and is the sole property of of Ticker Report. If you are viewing this news story on another site, it was illegally copied and reposted in violation of U.S. and international trademark and copyright legislation. The correct version of this news story can be accessed at https://www.tickerreport.com/banking-finance/3336515/akari-therapeutics-aktx-expected-to-post-earnings-of-1-00-per-share.html.
Akari Therapeutics Company Profile
Akari Therapeutics, Plc, a clinical-stage biopharmaceutical company, focuses on the development and commercialization of therapeutics to treat rare and orphan autoimmune and inflammatory diseases. Its lead drug candidate is Coversin, a second-generation complement inhibitor that is in Phase II clinical trial for the treatment of autoimmune and inflammatory diseases, including paroxysmal nocturnal hemoglobinuria, guillain barré syndrome, and atypical hemolytic uremic syndrome.
Get a free copy of the Zacks research report on Akari Therapeutics (AKTX)
For more information about research offerings from Zacks Investment Research, visit Zacks.com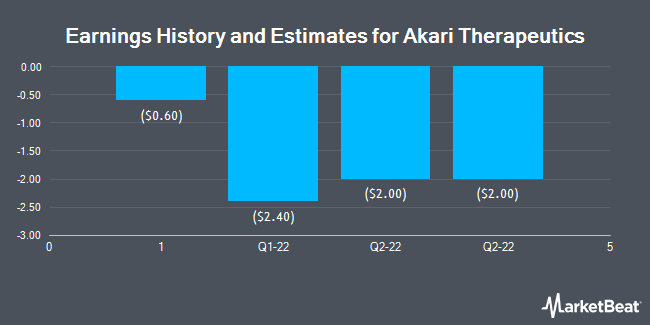 Receive News & Ratings for Akari Therapeutics Daily - Enter your email address below to receive a concise daily summary of the latest news and analysts' ratings for Akari Therapeutics and related companies with MarketBeat.com's FREE daily email newsletter.