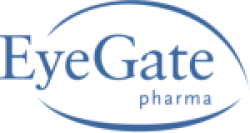 Shares of EyeGate Pharma (NASDAQ:EYEG) saw unusually-high trading volume on Friday . Approximately 9,507,682 shares traded hands during trading, an increase of 2,016% from the previous session's volume of 449,374 shares.The stock last traded at $0.47 and had previously closed at $0.39.
EYEG has been the subject of several research reports. HC Wainwright set a $3.00 price objective on shares of EyeGate Pharma and gave the company a "buy" rating in a research report on Monday, March 5th. ValuEngine upgraded shares of EyeGate Pharma from a "strong sell" rating to a "sell" rating in a research report on Friday, February 2nd.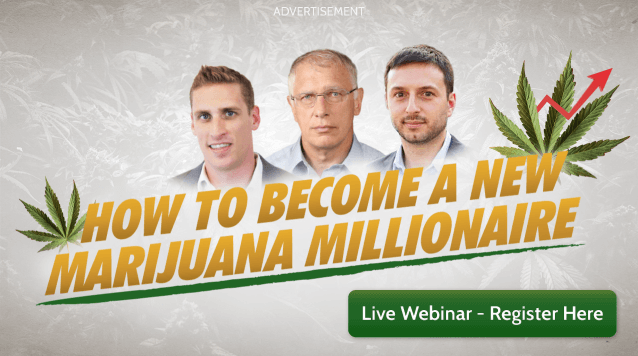 The stock has a market cap of $6.30, a P/E ratio of -0.46 and a beta of 3.58.
EyeGate Pharma (NASDAQ:EYEG) last released its quarterly earnings data on Friday, March 2nd. The specialty pharmaceutical company reported ($0.21) EPS for the quarter, beating the Thomson Reuters' consensus estimate of ($0.25) by $0.04. EyeGate Pharma had a negative net margin of 2,480.28% and a negative return on equity of 2,683.87%. analysts anticipate that EyeGate Pharma will post -0.73 earnings per share for the current year.
A hedge fund recently raised its stake in EyeGate Pharma stock. Vanguard Group Inc. raised its holdings in shares of EyeGate Pharma (NASDAQ:EYEG) by 0.8% in the 2nd quarter, according to its most recent Form 13F filing with the Securities & Exchange Commission. The fund owned 247,319 shares of the specialty pharmaceutical company's stock after purchasing an additional 1,988 shares during the quarter. Vanguard Group Inc. owned 2.27% of EyeGate Pharma worth $339,000 as of its most recent filing with the Securities & Exchange Commission. 10.48% of the stock is owned by institutional investors and hedge funds.
COPYRIGHT VIOLATION NOTICE: "EyeGate Pharma (EYEG) Sees Large Volume Increase" was originally posted by Ticker Report and is the property of of Ticker Report. If you are reading this report on another domain, it was copied illegally and republished in violation of US and international copyright & trademark legislation. The legal version of this report can be accessed at https://www.tickerreport.com/banking-finance/3336312/eyegate-pharma-eyeg-sees-large-volume-increase.html.
EyeGate Pharma Company Profile
EyeGate Pharma is a clinical stage specialty pharmaceutical company, which engages in the development and commercialization of products for treating diseases and disorders of the eye. Its products include EGP-437 and EyeGate II Delivery System. EGP-437 treat non-infectious anterior uveitis, a debilitating form of intraocular inflammation of the anterior portion of the uvea, such as the iris or ciliary body.
Receive News & Ratings for EyeGate Pharma Daily - Enter your email address below to receive a concise daily summary of the latest news and analysts' ratings for EyeGate Pharma and related companies with MarketBeat.com's FREE daily email newsletter.