NetApp (NASDAQ:NTAP) issued an update on its FY19 earnings guidance on Thursday morning. The company provided earnings per share guidance of more than $3.92 for the period, compared to the Thomson Reuters consensus earnings per share estimate of $3.77. The company issued revenue guidance of mid single digit growth (consensus +4.2%), compared to the consensus revenue estimate of $6.11 billion.
Shares of NTAP stock opened at $62.90 on Friday. NetApp has a 12 month low of $37.43 and a 12 month high of $65.58. The firm has a market cap of $16,640.68, a PE ratio of 22.26, a price-to-earnings-growth ratio of 1.98 and a beta of 1.27. The company has a current ratio of 1.91, a quick ratio of 1.88 and a debt-to-equity ratio of 0.71.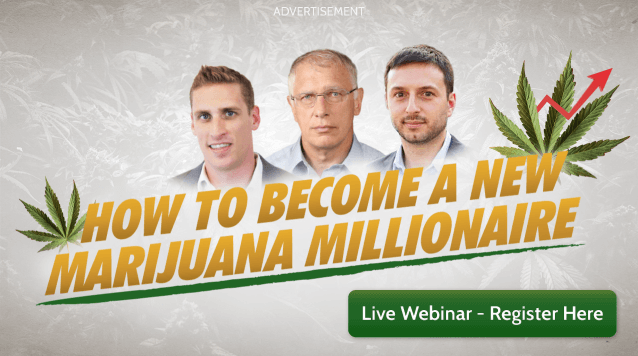 NetApp (NASDAQ:NTAP) last announced its earnings results on Wednesday, February 14th. The data storage provider reported $0.99 EPS for the quarter, beating the Zacks' consensus estimate of $0.91 by $0.08. NetApp had a negative net margin of 0.09% and a positive return on equity of 29.38%. The firm had revenue of $1.52 billion for the quarter, compared to analysts' expectations of $1.49 billion. During the same quarter in the previous year, the business posted $0.82 EPS. analysts expect that NetApp will post 2.91 earnings per share for the current year.
The firm also recently announced a quarterly dividend, which will be paid on Wednesday, April 25th. Stockholders of record on Friday, April 6th will be issued a dividend of $0.20 per share. This represents a $0.80 dividend on an annualized basis and a dividend yield of 1.27%. The ex-dividend date is Thursday, April 5th. NetApp's dividend payout ratio (DPR) is presently 38.10%.
NTAP has been the topic of a number of research reports. UBS boosted their target price on shares of NetApp from $62.00 to $71.00 and gave the company a buy rating in a report on Friday, January 26th. Morgan Stanley upgraded shares of NetApp from an underweight rating to an equal weight rating and upped their price target for the stock from $41.00 to $64.00 in a research note on Tuesday, January 23rd. Zacks Investment Research upgraded shares of NetApp from a hold rating to a buy rating and set a $63.00 price target on the stock in a research note on Tuesday, February 20th. Royal Bank of Canada reiterated a hold rating and issued a $60.00 price target on shares of NetApp in a research note on Monday, December 11th. Finally, TheStreet cut shares of NetApp from a b rating to a c+ rating in a research note on Wednesday, February 14th. One equities research analyst has rated the stock with a sell rating, fifteen have given a hold rating and seventeen have assigned a buy rating to the company's stock. NetApp presently has a consensus rating of Hold and a consensus target price of $57.08.
In other NetApp news, VP Joel D. Reich sold 11,641 shares of the business's stock in a transaction dated Friday, March 2nd. The stock was sold at an average price of $60.02, for a total value of $698,692.82. The sale was disclosed in a document filed with the Securities & Exchange Commission, which is accessible through the SEC website. Also, CEO George Kurian sold 7,020 shares of the company's stock in a transaction dated Monday, February 5th. The shares were sold at an average price of $59.48, for a total transaction of $417,549.60. The disclosure for this sale can be found here. In the last three months, insiders sold 29,507 shares of company stock valued at $1,785,398. 0.47% of the stock is owned by insiders.
ILLEGAL ACTIVITY WARNING: This report was originally reported by Ticker Report and is the property of of Ticker Report. If you are viewing this report on another site, it was copied illegally and republished in violation of US and international trademark & copyright laws. The correct version of this report can be viewed at https://www.tickerreport.com/banking-finance/3334921/netapp-ntap-updates-fy19-earnings-guidance.html.
NetApp Company Profile
NetApp, Inc provides software, systems, and services to manage and store computer data worldwide. It offers flash; flash arrays that support data management; hybrid arrays to deploy the speed of flash storage; hybrid cloud; ONTAP cloud storage data management service; NetApp cloud sync hybrid data management Software as a Service; NetApp private storage for cloud; and AltaVault cloud-integrated solutions.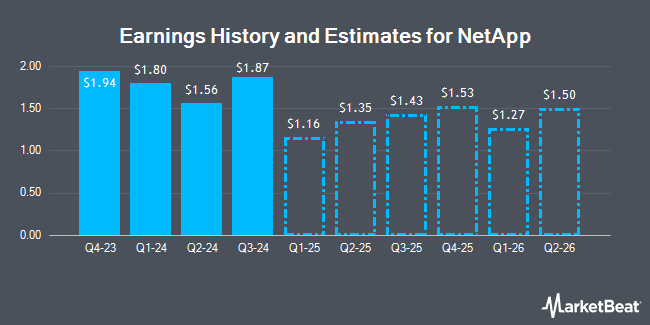 Receive News & Ratings for NetApp Daily - Enter your email address below to receive a concise daily summary of the latest news and analysts' ratings for NetApp and related companies with MarketBeat.com's FREE daily email newsletter.