Synovus Financial Corp lessened its stake in shares of Amgen, Inc. (NASDAQ:AMGN) by 0.6% during the fourth quarter, according to the company in its most recent filing with the Securities and Exchange Commission (SEC). The firm owned 51,536 shares of the medical research company's stock after selling 330 shares during the period. Synovus Financial Corp's holdings in Amgen were worth $8,959,000 at the end of the most recent reporting period.
A number of other institutional investors also recently bought and sold shares of the business. Baker Ellis Asset Management LLC acquired a new stake in shares of Amgen in the 3rd quarter valued at $108,000. Phocas Financial Corp. acquired a new stake in shares of Amgen in the 2nd quarter valued at $110,000. Barrow Hanley Mewhinney & Strauss LLC boosted its holdings in shares of Amgen by 110.7% during the 4th quarter. Barrow Hanley Mewhinney & Strauss LLC now owns 647 shares of the medical research company's stock valued at $113,000 after acquiring an additional 340 shares in the last quarter. Taylor Hoffman Wealth Management acquired a new stake in shares of Amgen during the 4th quarter valued at $127,000. Finally, Horan Capital Advisors LLC. acquired a new stake in shares of Amgen during the 3rd quarter valued at $150,000. Hedge funds and other institutional investors own 79.53% of the company's stock.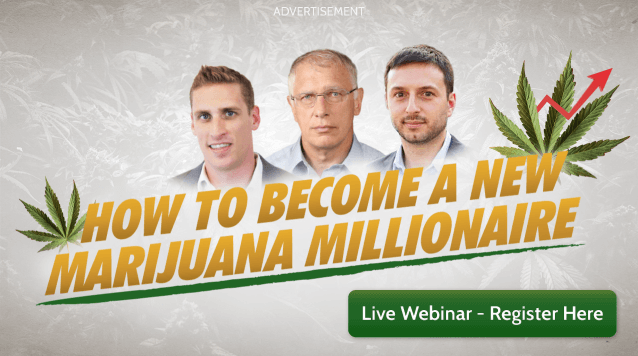 In other news, EVP Sean E. Harper sold 1,525 shares of Amgen stock in a transaction dated Wednesday, February 14th. The stock was sold at an average price of $174.18, for a total value of $265,624.50. The transaction was disclosed in a document filed with the Securities & Exchange Commission, which can be accessed through the SEC website. Over the last three months, insiders sold 4,575 shares of company stock valued at $838,064. Corporate insiders own 0.19% of the company's stock.
Shares of
AMGN
opened at $172.00 on Friday. Amgen, Inc. has a 12 month low of $152.16 and a 12 month high of $201.23. The company has a debt-to-equity ratio of 1.35, a quick ratio of 5.17 and a current ratio of 5.49. The stock has a market cap of $125,031.95, a price-to-earnings ratio of 13.79, a P/E/G ratio of 2.13 and a beta of 1.36.
Amgen (NASDAQ:AMGN) last posted its quarterly earnings data on Thursday, February 1st. The medical research company reported $2.89 earnings per share for the quarter, missing the Thomson Reuters' consensus estimate of $3.03 by ($0.14). Amgen had a return on equity of 30.87% and a net margin of 8.66%. The business had revenue of $5.80 billion during the quarter, compared to the consensus estimate of $5.84 billion. During the same period last year, the business posted $2.89 earnings per share. The business's revenue was down 2.7% on a year-over-year basis. equities research analysts forecast that Amgen, Inc. will post 13.25 EPS for the current year.
Amgen declared that its board has authorized a stock buyback program on Thursday, February 1st that allows the company to repurchase $10.00 billion in shares. This repurchase authorization allows the medical research company to purchase shares of its stock through open market purchases. Shares repurchase programs are often an indication that the company's management believes its stock is undervalued.
The firm also recently disclosed a quarterly dividend, which will be paid on Friday, June 8th. Stockholders of record on Thursday, May 17th will be given a $1.32 dividend. This represents a $5.28 annualized dividend and a dividend yield of 3.07%. The ex-dividend date of this dividend is Wednesday, May 16th. Amgen's dividend payout ratio (DPR) is presently 41.97%.
Several research firms recently weighed in on AMGN. ValuEngine downgraded Amgen from a "buy" rating to a "hold" rating in a report on Monday. Barclays cut their price objective on Amgen from $190.00 to $180.00 and set an "equal weight" rating on the stock in a report on Thursday. Zacks Investment Research raised Amgen from a "hold" rating to a "buy" rating and set a $194.00 price objective on the stock in a report on Thursday. BidaskClub downgraded Amgen from a "hold" rating to a "sell" rating in a report on Saturday, March 24th. Finally, Oppenheimer set a $205.00 price objective on Amgen and gave the company a "buy" rating in a report on Friday, January 5th. Two research analysts have rated the stock with a sell rating, fourteen have given a hold rating and eleven have assigned a buy rating to the stock. Amgen currently has an average rating of "Hold" and a consensus target price of $190.57.
WARNING: This report was originally reported by Ticker Report and is the property of of Ticker Report. If you are reading this report on another publication, it was illegally stolen and republished in violation of U.S. & international copyright legislation. The original version of this report can be read at https://www.tickerreport.com/banking-finance/3334494/synovus-financial-corp-sells-330-shares-of-amgen-inc-amgn.html.
Amgen Company Profile
Amgen Inc is a biotechnology company. The Company discovers, develops, manufactures and delivers various human therapeutics. It operates in human therapeutics segment. Its marketed products portfolio includes Neulasta (pegfilgrastim); erythropoiesis-stimulating agents (ESAs), such as Aranesp (darbepoetin alfa) and EPOGEN (epoetin alfa); Sensipar/Mimpara (cinacalcet); XGEVA (denosumab); Prolia (denosumab); NEUPOGEN (filgrastim), and other marketed products, such as KYPROLIS (carfilzomib), Vectibix (panitumumab), Nplate (romiplostim), Repatha (evolocumab), BLINCYTO (blinatumomab), IMLYGIC (talimogene laherparepvec) and Corlanor (ivabradine).
Want to see what other hedge funds are holding AMGN? Visit HoldingsChannel.com to get the latest 13F filings and insider trades for Amgen, Inc. (NASDAQ:AMGN).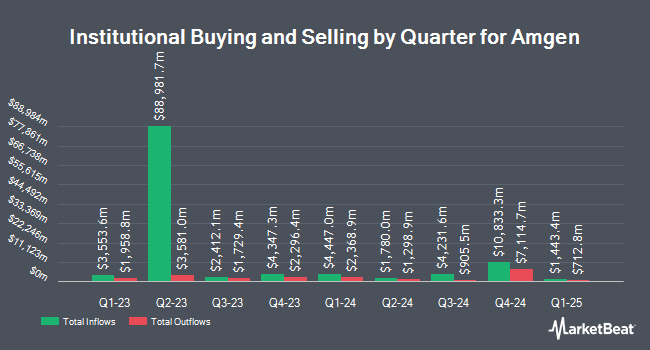 Receive News & Ratings for Amgen Daily - Enter your email address below to receive a concise daily summary of the latest news and analysts' ratings for Amgen and related companies with MarketBeat.com's FREE daily email newsletter.