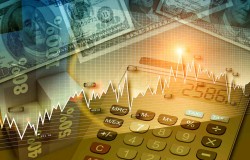 First Acceptance Co. (NYSE:FAC) Director Rhodes R. Bobbitt acquired 15,600 shares of the business's stock in a transaction on Monday, March 26th. The shares were bought at an average price of $0.95 per share, with a total value of $14,820.00. Following the completion of the transaction, the director now directly owns 479,661 shares of the company's stock, valued at $455,677.95. The transaction was disclosed in a legal filing with the SEC, which is available at this hyperlink.
Shares of First Acceptance Co. (NYSE:FAC) remained flat at $$0.95 on Monday. The company had a trading volume of 88,769 shares, compared to its average volume of 25,482. First Acceptance Co. has a twelve month low of $0.78 and a twelve month high of $1.51. The company has a market capitalization of $39.17, a P/E ratio of -4.75 and a beta of 1.02. The company has a quick ratio of 0.75, a current ratio of 0.75 and a debt-to-equity ratio of 1.08.
First Acceptance (NYSE:FAC) last announced its earnings results on Tuesday, March 6th. The financial services provider reported ($0.25) EPS for the quarter. First Acceptance had a negative return on equity of 11.95% and a negative net margin of 2.48%. The business had revenue of $82.05 million for the quarter.
Separately, TheStreet raised shares of First Acceptance from a "d" rating to a "c-" rating in a report on Tuesday, November 28th.
TRADEMARK VIOLATION NOTICE: "Rhodes R. Bobbitt Acquires 15,600 Shares of First Acceptance Co. (FAC) Stock" was originally reported by Ticker Report and is the sole property of of Ticker Report. If you are reading this article on another site, it was illegally copied and republished in violation of US and international copyright and trademark law. The correct version of this article can be viewed at https://www.tickerreport.com/banking-finance/3303289/rhodes-r-bobbitt-acquires-15600-shares-of-first-acceptance-co-fac-stock.html.
First Acceptance Company Profile
First Acceptance Corporation, through its subsidiaries, operates as a retailer, servicer, and underwriter of non-standard personal automobile insurance and other ancillary products in the United States. The company operates through two segments, Insurance, and Real Estate and Corporate. It issues automobile insurance policies to individuals who are categorized as non-standard based primarily on their inability or unwillingness to obtain insurance coverage from standard carriers due to various factors, including their payment history or need for monthly payment plans, failure to maintain continuous insurance coverage, or driving record.
Receive News & Ratings for First Acceptance Daily - Enter your email address below to receive a concise daily summary of the latest news and analysts' ratings for First Acceptance and related companies with MarketBeat.com's FREE daily email newsletter.