Zacks Investment Research cut shares of IDACORP (NYSE:IDA) from a buy rating to a hold rating in a report released on Thursday.
According to Zacks, "In a year's time, shares of IDACORP have gained against a decline in the industry. The utility has plans to invest nearly $1.5 billion over 2018-2022 time frame for transmission and plant expansion projects, which will allow the company to provide efficient services along with expanding customer base. Its Board of Directors has been approving annual increase in dividends since 2012 on the back of the company's consistent performance. However, IDACORP operates under stringent regulatory environment and operation of its hydro-electric power generation units require licenses and the permitting process could involve a number of stringent conditions which may lead to significant capital expenditures. The rising operating cost is a matter of concern for the company."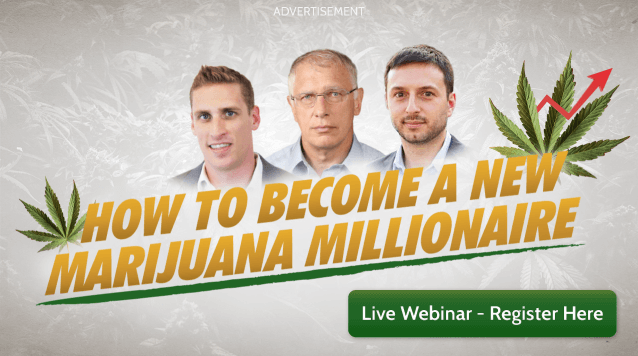 Several other equities analysts have also recently commented on the stock. Bank of America started coverage on shares of IDACORP in a research note on Tuesday, January 9th. They set an underperform rating and a $85.00 target price on the stock. ValuEngine raised shares of IDACORP from a hold rating to a buy rating in a research note on Sunday, December 31st. Finally, Williams Capital reissued a hold rating and set a $80.00 target price (down previously from $86.00) on shares of IDACORP in a research note on Monday, February 26th. One investment analyst has rated the stock with a sell rating, four have assigned a hold rating and one has given a buy rating to the stock. IDACORP currently has a consensus rating of Hold and an average price target of $87.00.
Shares of
IDACORP stock
opened at $84.34 on Thursday. The firm has a market cap of $4,250.09, a PE ratio of 19.99, a P/E/G ratio of 4.96 and a beta of 0.47. IDACORP has a 52-week low of $79.59 and a 52-week high of $100.04. The company has a debt-to-equity ratio of 0.77, a current ratio of 2.21 and a quick ratio of 1.65.
IDACORP (NYSE:IDA) last issued its quarterly earnings data on Thursday, February 22nd. The coal producer reported $0.77 earnings per share for the quarter, beating the Thomson Reuters' consensus estimate of $0.67 by $0.10. The firm had revenue of $305.61 million for the quarter, compared to the consensus estimate of $274.05 million. IDACORP had a net margin of 15.74% and a return on equity of 9.59%. During the same period last year, the firm posted $0.66 EPS. equities analysts predict that IDACORP will post 4.18 earnings per share for the current year.
The business also recently announced a quarterly dividend, which was paid on Wednesday, February 28th. Shareholders of record on Monday, February 5th were paid a dividend of $0.59 per share. The ex-dividend date of this dividend was Friday, February 2nd. This represents a $2.36 annualized dividend and a yield of 2.80%. IDACORP's payout ratio is 55.92%.
In other news, VP Tessia Park sold 300 shares of IDACORP stock in a transaction that occurred on Friday, March 16th. The shares were sold at an average price of $85.40, for a total value of $25,620.00. The sale was disclosed in a legal filing with the SEC, which is available at this link. Also, CFO Steven R. Keen sold 3,557 shares of IDACORP stock in a transaction that occurred on Thursday, March 22nd. The stock was sold at an average price of $87.72, for a total transaction of $312,020.04. Following the completion of the transaction, the chief financial officer now directly owns 17,240 shares in the company, valued at approximately $1,512,292.80. The disclosure for this sale can be found here. Insiders own 0.71% of the company's stock.
Institutional investors and hedge funds have recently made changes to their positions in the company. Motco acquired a new position in shares of IDACORP in the 4th quarter worth approximately $100,000. Zions Bancorporation acquired a new position in shares of IDACORP in the 3rd quarter worth approximately $104,000. Two Sigma Securities LLC acquired a new position in shares of IDACORP in the 4th quarter worth approximately $202,000. Cypress Wealth Advisors LLC acquired a new position in shares of IDACORP in the 4th quarter worth approximately $203,000. Finally, Mountain Pacific Investment Advisers Inc. ID acquired a new position in shares of IDACORP in the 4th quarter worth approximately $204,000. 75.65% of the stock is currently owned by institutional investors.
ILLEGAL ACTIVITY WARNING: "IDACORP (IDA) Cut to "Hold" at Zacks Investment Research" was originally reported by Ticker Report and is the sole property of of Ticker Report. If you are accessing this article on another site, it was illegally stolen and republished in violation of United States and international copyright & trademark law. The legal version of this article can be read at https://www.tickerreport.com/banking-finance/3301577/idacorp-ida-cut-to-hold-at-zacks-investment-research.html.
IDACORP Company Profile
IDACORP, Inc, through its subsidiary, Idaho Power Company, engages in the generation, transmission, distribution, purchase, and sale of electric energy in the United States. It operates 17 hydroelectric generating plants located in southern Idaho and eastern Oregon, as well as 3 natural gas-fired plants in southern Idaho; and owns interests in 3 coal-fired steam electric generating plants located in Wyoming, Nevada, and Oregon.
Get a free copy of the Zacks research report on IDACORP (IDA)
For more information about research offerings from Zacks Investment Research, visit Zacks.com
Receive News & Ratings for IDACORP Daily - Enter your email address below to receive a concise daily summary of the latest news and analysts' ratings for IDACORP and related companies with MarketBeat.com's FREE daily email newsletter.