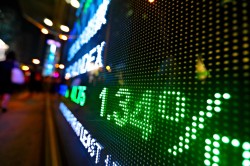 Air T, Inc. (NASDAQ:AIRT) Director John A. Reeves sold 417 shares of Air T stock in a transaction that occurred on Wednesday, March 21st. The stock was sold at an average price of $26.50, for a total value of $11,050.50. Following the completion of the transaction, the director now owns 417 shares of the company's stock, valued at approximately $11,050.50. The sale was disclosed in a legal filing with the SEC, which is accessible through the SEC website.
Air T stock opened at $26.45 on Friday. The company has a market capitalization of $54.01, a P/E ratio of 57.50 and a beta of 1.46. The company has a quick ratio of 1.52, a current ratio of 2.49 and a debt-to-equity ratio of 1.40. Air T, Inc. has a 1-year low of $14.40 and a 1-year high of $34.83.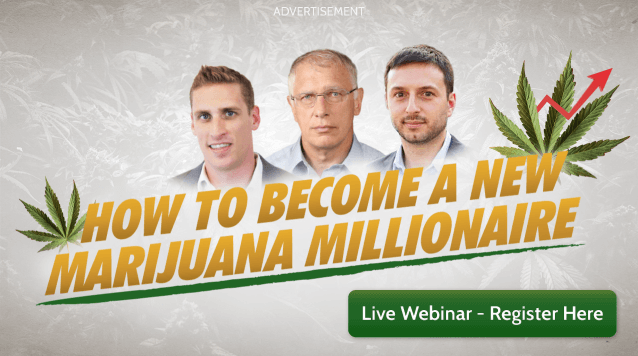 Air T (NASDAQ:AIRT) last announced its earnings results on Wednesday, February 14th. The transportation company reported ($0.33) EPS for the quarter. The company had revenue of $44.50 million during the quarter. Air T had a return on equity of 4.14% and a net margin of 0.51%.
COPYRIGHT VIOLATION WARNING: "Insider Selling: Air T, Inc. (AIRT) Director Sells 417 Shares of Stock" was originally published by Ticker Report and is the property of of Ticker Report. If you are viewing this piece of content on another website, it was copied illegally and republished in violation of international copyright & trademark legislation. The original version of this piece of content can be accessed at https://www.tickerreport.com/banking-finance/3299617/insider-selling-air-t-inc-airt-director-sells-417-shares-of-stock.html.
Air T Company Profile
Air T, Inc is a holding company. The Company operates through five segments: overnight air cargo, ground equipment sales, ground support services, printing equipment and maintenance, and leasing. The company's overnight air cargo segment operates in the air express delivery services industry. The ground equipment sales segment manufactures and provides mobile deicers and other specialized equipment products to passenger and cargo airlines, airports, the United States military and industrial customers.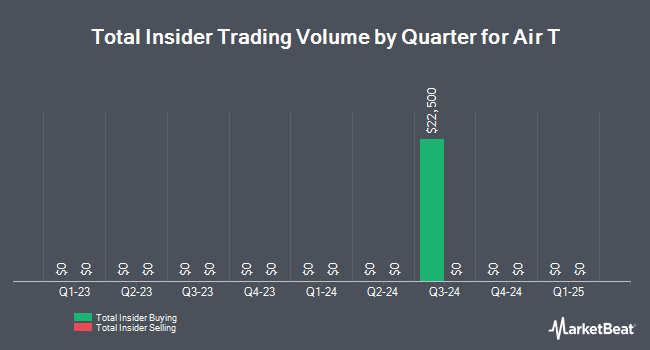 Receive News & Ratings for Air T Daily - Enter your email address below to receive a concise daily summary of the latest news and analysts' ratings for Air T and related companies with MarketBeat.com's FREE daily email newsletter.