Zacks Investment Research upgraded shares of Vectren (NYSE:VVC) from a hold rating to a buy rating in a research report released on Thursday. Zacks Investment Research currently has $71.00 price objective on the utilities provider's stock.
According to Zacks, "Vectren Corporation is an energy holding company headquartered in Evansville, Ind. Vectren's energy delivery subsidiaries provide gas and/or electricity to the customers in adjoining service territories that cover nearly two-thirds of Indiana and west central Ohio. Vectren's nonutility subsidiaries and affiliates currently offer energy-related products and services to customers throughout the U.S. These include infrastructure services, energy services, coal mining and energy marketing. "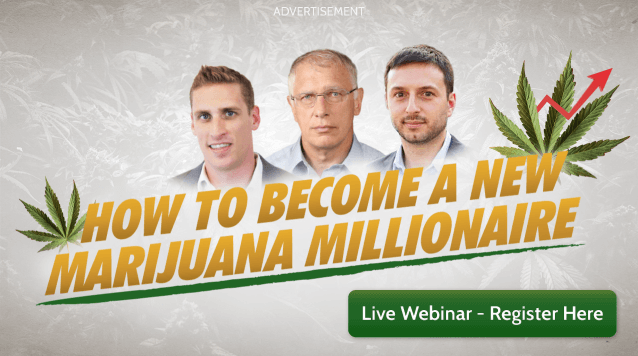 Other analysts also recently issued research reports about the stock. Guggenheim restated a hold rating and set a $61.00 price objective on shares of Vectren in a report on Friday, February 23rd. Wells Fargo set a $58.00 price objective on shares of Vectren and gave the stock a hold rating in a report on Tuesday, February 13th. ValuEngine downgraded shares of Vectren from a buy rating to a hold rating in a report on Friday, December 1st. Finally, Bank of America restated a neutral rating on shares of Vectren in a report on Tuesday, February 27th. Five analysts have rated the stock with a hold rating and two have issued a buy rating to the company. The stock presently has an average rating of Hold and a consensus target price of $66.25.
Shares of
Vectren stock
opened at $62.37 on Thursday. Vectren has a 1-year low of $57.48 and a 1-year high of $69.86. The company has a current ratio of 0.72, a quick ratio of 0.59 and a debt-to-equity ratio of 0.94. The stock has a market cap of $5,239.84, a PE ratio of 23.90, a P/E/G ratio of 3.47 and a beta of 0.67.
Vectren (NYSE:VVC) last posted its quarterly earnings data on Tuesday, February 20th. The utilities provider reported $0.74 earnings per share (EPS) for the quarter, missing analysts' consensus estimates of $0.76 by ($0.02). Vectren had a return on equity of 11.91% and a net margin of 8.13%. The company had revenue of $711.00 million for the quarter, compared to analysts' expectations of $620.00 million. During the same quarter last year, the business posted $0.84 EPS. The business's quarterly revenue was up 1.7% on a year-over-year basis. analysts forecast that Vectren will post 2.87 EPS for the current fiscal year.
The firm also recently announced a quarterly dividend, which was paid on Thursday, March 1st. Stockholders of record on Thursday, February 15th were paid a $0.45 dividend. The ex-dividend date was Wednesday, February 14th. This represents a $1.80 annualized dividend and a dividend yield of 2.89%. Vectren's payout ratio is 68.97%.
Institutional investors and hedge funds have recently bought and sold shares of the company. Assetmark Inc. increased its stake in shares of Vectren by 12,841.2% in the fourth quarter. Assetmark Inc. now owns 2,200 shares of the utilities provider's stock worth $143,000 after purchasing an additional 2,183 shares in the last quarter. SeaCrest Wealth Management LLC purchased a new position in shares of Vectren in the fourth quarter worth about $163,000. Telemus Capital LLC purchased a new position in shares of Vectren in the fourth quarter worth about $175,000. Boothbay Fund Management LLC purchased a new position in shares of Vectren in the third quarter worth about $203,000. Finally, Quantitative Systematic Strategies LLC purchased a new position in shares of Vectren in the fourth quarter worth about $208,000. Hedge funds and other institutional investors own 64.13% of the company's stock.
TRADEMARK VIOLATION NOTICE: "Vectren (VVC) Raised to "Buy" at Zacks Investment Research" was originally reported by Ticker Report and is the property of of Ticker Report. If you are viewing this report on another website, it was copied illegally and republished in violation of international trademark and copyright laws. The legal version of this report can be read at https://www.tickerreport.com/banking-finance/3299204/vectren-vvc-raised-to-buy-at-zacks-investment-research.html.
About Vectren
Vectren Corporation (Vectren) is an energy holding company. The Company segregates its operations into groups, including the Utility Group, the Nonutility Group, and Corporate and Other. The Company's subsidiary, Vectren Utility Holdings, Inc (Utility Holdings or VUHI), serves as the intermediate holding company for three public utilities: Indiana Gas Company, Inc (Indiana Gas), Southern Indiana Gas and Electric Company (SIGECO) and Vectren Energy Delivery of Ohio, Inc (VEDO).
Get a free copy of the Zacks research report on Vectren (VVC)
For more information about research offerings from Zacks Investment Research, visit Zacks.com
Receive News & Ratings for Vectren Daily - Enter your email address below to receive a concise daily summary of the latest news and analysts' ratings for Vectren and related companies with MarketBeat.com's FREE daily email newsletter.