Zacks Investment Research upgraded shares of OSI Systems (NASDAQ:OSIS) from a hold rating to a buy rating in a research report released on Thursday morning. They currently have $75.00 target price on the technology company's stock.
According to Zacks, "OSI Systems is a vertically integrated designer and manufacturer of specialized electronic systems and components for critical applications in the homeland security, healthcare, defense and aerospace industries. The Company combines more than 40 years of electronics engineering and manufacturing experience with offices and production facilities in more than a dozen countries to implement a strategy of expansion into selective end product markets. Their Research and Development teams are focused on expanding and enhancing their product portfolios and delivering breakthrough technology solutions and are making technological advances designed to keep pace with their rapidly changing marketplace. They have three operating divisions: Security division, Healthcare division & Optoelectronics & Manufacturing division. "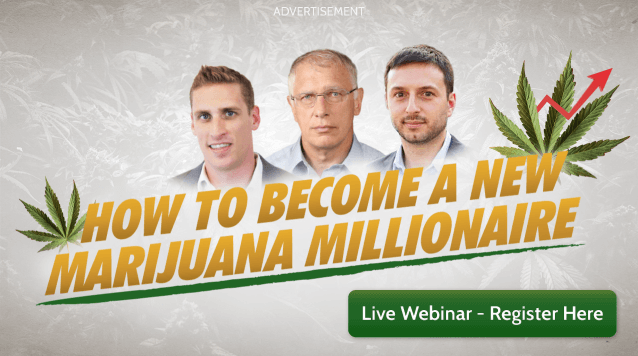 A number of other equities analysts also recently issued reports on OSIS. BidaskClub downgraded shares of OSI Systems from a sell rating to a strong sell rating in a report on Saturday, December 16th. Jefferies Group reissued a buy rating and issued a $79.00 price target on shares of OSI Systems in a report on Monday, January 8th. TheStreet downgraded shares of OSI Systems from a b- rating to a c+ rating in a report on Monday, January 22nd. B. Riley reissued a buy rating and issued a $108.00 price target on shares of OSI Systems in a report on Thursday, January 25th. Finally, Roth Capital cut their price target on shares of OSI Systems from $106.00 to $78.00 and set a buy rating on the stock in a report on Friday, February 2nd. Three investment analysts have rated the stock with a hold rating and three have given a buy rating to the stock. OSI Systems presently has a consensus rating of Buy and an average price target of $86.00.
OSI Systems stock
opened at $64.38 on Thursday. The company has a debt-to-equity ratio of 0.46, a quick ratio of 0.96 and a current ratio of 1.55. The stock has a market cap of $1,224.44, a price-to-earnings ratio of 17.74, a price-to-earnings-growth ratio of 1.36 and a beta of 0.89. OSI Systems has a fifty-two week low of $50.50 and a fifty-two week high of $96.64.
OSI Systems (NASDAQ:OSIS) last posted its quarterly earnings data on Thursday, February 1st. The technology company reported $0.97 earnings per share (EPS) for the quarter, topping the Zacks' consensus estimate of $0.89 by $0.08. The firm had revenue of $277.53 million for the quarter, compared to the consensus estimate of $263.77 million. OSI Systems had a negative net margin of 2.06% and a positive return on equity of 12.78%. The business's revenue for the quarter was up 14.4% compared to the same quarter last year. During the same period in the previous year, the firm earned $0.68 EPS. sell-side analysts anticipate that OSI Systems will post 3.5 earnings per share for the current fiscal year.
OSI Systems declared that its Board of Directors has authorized a share buyback program on Tuesday, March 6th that authorizes the company to repurchase 1,000,000 outstanding shares. This repurchase authorization authorizes the technology company to purchase shares of its stock through open market purchases. Shares repurchase programs are often a sign that the company's board believes its shares are undervalued.
In related news, Director Meyer/ Luskin purchased 20,000 shares of the business's stock in a transaction that occurred on Tuesday, February 6th. The shares were bought at an average cost of $56.79 per share, with a total value of $1,135,800.00. Following the acquisition, the director now owns 10,376 shares of the company's stock, valued at $589,253.04. The acquisition was disclosed in a filing with the Securities & Exchange Commission, which is accessible through this link. 7.60% of the stock is currently owned by insiders.
Hedge funds and other institutional investors have recently added to or reduced their stakes in the business. Cubist Systematic Strategies LLC purchased a new stake in OSI Systems during the third quarter valued at about $165,000. Magnetar Financial LLC purchased a new stake in OSI Systems during the third quarter valued at about $204,000. Icon Advisers Inc. Co. purchased a new stake in OSI Systems during the third quarter valued at about $210,000. Amalgamated Bank purchased a new stake in OSI Systems during the third quarter valued at about $218,000. Finally, Aperio Group LLC purchased a new stake in OSI Systems during the third quarter valued at about $226,000.
TRADEMARK VIOLATION NOTICE: This report was reported by Ticker Report and is owned by of Ticker Report. If you are viewing this report on another site, it was copied illegally and republished in violation of United States and international copyright legislation. The legal version of this report can be viewed at https://www.tickerreport.com/banking-finance/3299112/osi-systems-osis-upgraded-at-zacks-investment-research.html.
About OSI Systems
OSI Systems, Inc designs, manufactures, and sells electronic systems and components worldwide. The company's Security segment provides baggage and parcel inspection, cargo and vehicle inspection, hold baggage and people screening, radiation detection, and explosive and narcotics trace detection systems under the Rapiscan Systems and AS&E names.
Get a free copy of the Zacks research report on OSI Systems (OSIS)
For more information about research offerings from Zacks Investment Research, visit Zacks.com
Receive News & Ratings for OSI Systems Daily - Enter your email address below to receive a concise daily summary of the latest news and analysts' ratings for OSI Systems and related companies with MarketBeat.com's FREE daily email newsletter.