KLA-Tencor (NASDAQ:KLAC) declared that its board has approved a stock buyback plan, which allows the company to repurchase $2.00 billion in outstanding shares on Monday, March 19th, EventVestor reports. This repurchase authorization allows the semiconductor company to buy shares of its stock through open market purchases. Stock repurchase plans are typically a sign that the company's board believes its stock is undervalued.
KLAC has been the topic of several research reports. Needham & Company LLC lowered shares of KLA-Tencor from a "strong-buy" rating to a "buy" rating and set a $130.00 price target on the stock. in a report on Monday, January 8th. UBS raised shares of KLA-Tencor to a "neutral" rating in a research report on Thursday, February 22nd. Citigroup increased their price objective on shares of KLA-Tencor from $110.00 to $112.00 and gave the company a "neutral" rating in a research report on Tuesday, January 30th. BidaskClub downgraded shares of KLA-Tencor from a "buy" rating to a "hold" rating in a research report on Thursday, January 11th. Finally, Bank of America assumed coverage on shares of KLA-Tencor in a research report on Wednesday. They issued a "buy" rating and a $140.00 price objective for the company. Five analysts have rated the stock with a hold rating and twelve have assigned a buy rating to the stock. KLA-Tencor presently has an average rating of "Buy" and a consensus target price of $121.27.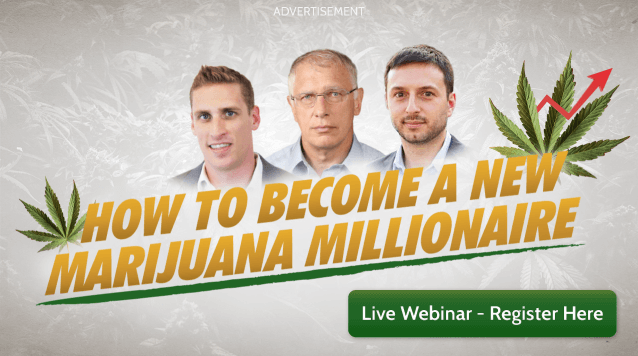 Shares of KLA-Tencor stock opened at $108.18 on Friday. KLA-Tencor has a 1 year low of $87.93 and a 1 year high of $123.96. The company has a debt-to-equity ratio of 2.03, a current ratio of 3.73 and a quick ratio of 3.06. The stock has a market cap of $17,601.08, a P/E ratio of 26.07, a price-to-earnings-growth ratio of 0.95 and a beta of 1.43.
KLA-Tencor (NASDAQ:KLAC) last released its quarterly earnings results on Thursday, January 25th. The semiconductor company reported $1.97 earnings per share for the quarter, topping analysts' consensus estimates of $1.73 by $0.24. KLA-Tencor had a net margin of 17.28% and a return on equity of 85.81%. The business had revenue of $975.82 million during the quarter, compared to the consensus estimate of $968.00 million. During the same quarter last year, the company earned $1.52 earnings per share. The business's quarterly revenue was up 11.3% compared to the same quarter last year. equities research analysts forecast that KLA-Tencor will post 7.73 EPS for the current fiscal year.
The business also recently declared a quarterly dividend, which will be paid on Friday, June 1st. Stockholders of record on Tuesday, May 15th will be given a dividend of $0.75 per share. This represents a $3.00 dividend on an annualized basis and a dividend yield of 2.77%. This is an increase from KLA-Tencor's previous quarterly dividend of $0.59. KLA-Tencor's dividend payout ratio (DPR) is presently 56.87%.
In other news, insider Richard P. Wallace sold 13,299 shares of the firm's stock in a transaction that occurred on Wednesday, January 31st. The shares were sold at an average price of $110.10, for a total transaction of $1,464,219.90. Following the completion of the sale, the insider now owns 43,442 shares of the company's stock, valued at $4,782,964.20. The transaction was disclosed in a filing with the Securities & Exchange Commission, which can be accessed through this link. Also, EVP Ahmad A. Khan sold 2,975 shares of the firm's stock in a transaction that occurred on Friday, February 9th. The stock was sold at an average price of $99.71, for a total transaction of $296,637.25. The disclosure for this sale can be found here. Insiders have sold 23,445 shares of company stock valued at $2,579,450 in the last three months. Corporate insiders own 0.20% of the company's stock.
COPYRIGHT VIOLATION NOTICE: This piece of content was originally published by Ticker Report and is owned by of Ticker Report. If you are accessing this piece of content on another publication, it was illegally copied and republished in violation of US and international copyright laws. The original version of this piece of content can be read at https://www.tickerreport.com/banking-finance/3297746/stock-repurchase-plan-announced-by-kla-tencor-klac-board-of-directors.html.
About KLA-Tencor
KLA-Tencor Corporation (KLA-Tencor) is a supplier of process control and yield management solutions for the semiconductor and related nanoelectronics industries. The Company's products are also used in a number of other high technology industries, including the light emitting diode (LED) and data storage industries, as well as general materials research.
Receive News & Ratings for KLA-Tencor Daily - Enter your email address below to receive a concise daily summary of the latest news and analysts' ratings for KLA-Tencor and related companies with MarketBeat.com's FREE daily email newsletter.