Shares of Rewalk Robotics Ltd (NASDAQ:RWLK) have been given an average recommendation of "Hold" by the seven brokerages that are covering the firm, MarketBeat Ratings reports. Two equities research analysts have rated the stock with a sell recommendation, one has given a hold recommendation and four have given a buy recommendation to the company. The average 12-month price objective among brokers that have issued a report on the stock in the last year is $2.80.
A number of research firms have commented on RWLK. Oppenheimer set a $3.00 target price on Rewalk Robotics and gave the stock a "buy" rating in a research report on Tuesday, December 26th. Barclays reiterated a "sell" rating and set a $1.00 target price on shares of Rewalk Robotics in a research report on Friday, March 9th. ValuEngine upgraded Rewalk Robotics from a "strong sell" rating to a "sell" rating in a research report on Friday, February 2nd. Canaccord Genuity reiterated a "buy" rating and set a $2.00 target price on shares of Rewalk Robotics in a research report on Monday, March 12th. Finally, Piper Jaffray Companies reiterated a "buy" rating and set a $3.00 target price on shares of Rewalk Robotics in a research report on Sunday, January 7th.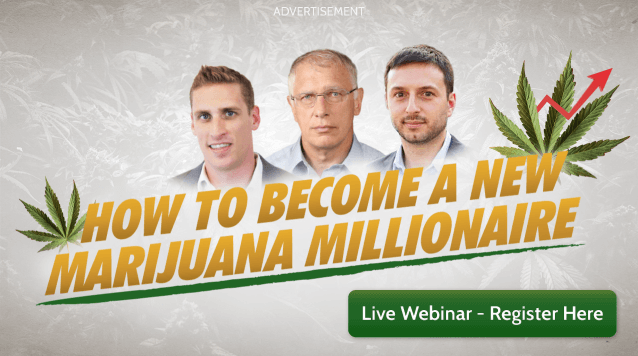 Shares of RWLK stock remained flat at $$1.08 during mid-day trading on Friday. The company's stock had a trading volume of 154,506 shares, compared to its average volume of 331,843. Rewalk Robotics has a fifty-two week low of $1.05 and a fifty-two week high of $3.20. The stock has a market cap of $32.26, a price-to-earnings ratio of -0.84 and a beta of 0.54. The company has a quick ratio of 1.78, a current ratio of 2.15 and a debt-to-equity ratio of 2.41.
Rewalk Robotics (NASDAQ:RWLK) last announced its quarterly earnings data on Thursday, March 8th. The medical device company reported ($0.20) earnings per share for the quarter, topping the Zacks' consensus estimate of ($0.26) by $0.06. Rewalk Robotics had a negative return on equity of 678.44% and a negative net margin of 318.81%. The firm had revenue of $1.52 million for the quarter, compared to analyst estimates of $1.76 million.
An institutional investor recently raised its position in Rewalk Robotics stock. Advisor Group Inc. boosted its position in shares of Rewalk Robotics Ltd (NASDAQ:RWLK) by 1,495.6% during the third quarter, according to the company in its most recent Form 13F filing with the SEC. The institutional investor owned 181,900 shares of the medical device company's stock after purchasing an additional 170,500 shares during the quarter. Advisor Group Inc. owned approximately 0.82% of Rewalk Robotics worth $264,000 at the end of the most recent reporting period. 2.50% of the stock is owned by institutional investors.
TRADEMARK VIOLATION WARNING: "Rewalk Robotics Ltd (RWLK) Receives Average Rating of "Hold" from Analysts" was posted by Ticker Report and is the sole property of of Ticker Report. If you are viewing this piece on another website, it was illegally copied and reposted in violation of United States and international copyright and trademark laws. The original version of this piece can be accessed at https://www.tickerreport.com/banking-finance/3296879/rewalk-robotics-ltd-rwlk-receives-average-rating-of-hold-from-analysts.html.
Rewalk Robotics Company Profile
ReWalk Robotics Ltd. is a medical device company. The Company is engaged in designing, developing and commercializing exoskeletons that allow individuals with mobility impairments or other medical conditions the ability to stand and walk once again. The Company offers ReWalk, which is an exoskeleton that uses its tilt-sensor technology and an on-board computer and motion sensors to drive motorized legs that power movement.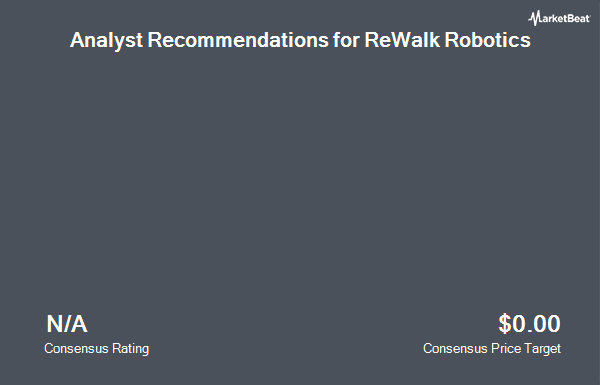 Receive News & Ratings for Rewalk Robotics Daily - Enter your email address below to receive a concise daily summary of the latest news and analysts' ratings for Rewalk Robotics and related companies with MarketBeat.com's FREE daily email newsletter.