Domtar Corp (NYSE:UFS) (TSE:UFS) announced a quarterly dividend on Friday, February 9th, Wall Street Journal reports. Shareholders of record on Monday, April 2nd will be given a dividend of 0.435 per share by the basic materials company on Monday, April 16th. This represents a $1.74 annualized dividend and a yield of 4.15%. The ex-dividend date is Thursday, March 29th. This is an increase from Domtar's previous quarterly dividend of $0.42.
Domtar has increased its dividend by an average of 8.5% annually over the last three years and has increased its dividend annually for the last 8 consecutive years. Domtar has a dividend payout ratio of 62.2% meaning its dividend is sufficiently covered by earnings. Analysts expect Domtar to earn $3.33 per share next year, which means the company should continue to be able to cover its $1.66 annual dividend with an expected future payout ratio of 49.8%.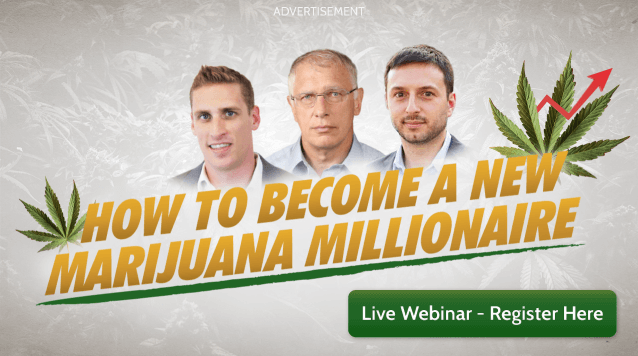 Shares of UFS stock opened at $41.92 on Friday. The company has a debt-to-equity ratio of 0.45, a current ratio of 2.24 and a quick ratio of 1.21. The stock has a market capitalization of $2,833.91, a P/E ratio of -12.40, a price-to-earnings-growth ratio of 3.04 and a beta of 1.63. Domtar has a 52 week low of $35.47 and a 52 week high of $52.58.
Domtar (NYSE:UFS) (TSE:UFS) last released its quarterly earnings data on Thursday, February 8th. The basic materials company reported $0.64 earnings per share (EPS) for the quarter, missing the consensus estimate of $0.69 by ($0.05). The business had revenue of $1.34 billion during the quarter, compared to the consensus estimate of $1.31 billion. Domtar had a negative net margin of 4.11% and a positive return on equity of 6.02%. Domtar's quarterly revenue was up 4.9% on a year-over-year basis. During the same quarter in the prior year, the company earned $0.75 EPS. equities research analysts forecast that Domtar will post 2.97 EPS for the current fiscal year.
UFS has been the topic of several research analyst reports. BMO Capital Markets restated a "hold" rating and issued a $47.00 price objective on shares of Domtar in a research note on Thursday, January 25th. ValuEngine upgraded Domtar from a "buy" rating to a "strong-buy" rating in a research note on Thursday, March 8th. Stephens set a $53.00 target price on Domtar and gave the company a "hold" rating in a research report on Wednesday, January 10th. Zacks Investment Research downgraded Domtar from a "hold" rating to a "sell" rating in a research report on Wednesday, February 21st. Finally, Vertical Group raised Domtar from a "hold" rating to a "buy" rating in a research report on Friday, February 9th. Four equities research analysts have rated the stock with a sell rating, eight have issued a hold rating, five have given a buy rating and one has issued a strong buy rating to the company. The stock presently has an average rating of "Hold" and a consensus target price of $44.33.
In related news, insider Michael Fagan sold 23,674 shares of the stock in a transaction that occurred on Thursday, March 1st. The stock was sold at an average price of $44.87, for a total transaction of $1,062,252.38. Following the sale, the insider now owns 19,477 shares of the company's stock, valued at $873,932.99. The sale was disclosed in a document filed with the Securities & Exchange Commission, which is available at this link. Also, VP Daniel Buron sold 16,853 shares of the stock in a transaction that occurred on Friday, March 16th. The stock was sold at an average price of $45.99, for a total value of $775,069.47. Following the sale, the vice president now directly owns 19,101 shares in the company, valued at approximately $878,454.99. The disclosure for this sale can be found here. Insiders sold 124,180 shares of company stock worth $5,630,151 in the last ninety days. 1.04% of the stock is owned by company insiders.
TRADEMARK VIOLATION WARNING: "Domtar Corp (UFS) to Issue Quarterly Dividend of $0.44 on April 16th" was first published by Ticker Report and is owned by of Ticker Report. If you are accessing this piece of content on another publication, it was stolen and reposted in violation of U.S. & international copyright law. The original version of this piece of content can be accessed at https://www.tickerreport.com/banking-finance/3295464/domtar-corp-ufs-to-issue-quarterly-dividend-of-0-44-on-april-16th.html.
Domtar Company Profile
Domtar Corporation designs, manufactures, markets and distributes a range of fiber-based products, including communication papers, specialty and packaging papers and absorbent hygiene products. The Company segments include Pulp and Paper and Personal Care. The Pulp and Paper segment consists of the design, manufacturing, marketing and distribution of communication, specialty and packaging papers, as well as softwood, fluff and hardwood market pulp.
Receive News & Ratings for Domtar Daily - Enter your email address below to receive a concise daily summary of the latest news and analysts' ratings for Domtar and related companies with MarketBeat.com's FREE daily email newsletter.