Zacks Investment Research upgraded shares of Telus (NYSE:TU) (TSE:T) from a sell rating to a hold rating in a report published on Tuesday morning.
According to Zacks, "TELUS continues to benefit from massive wireless subscriber gain, increased penetration of smartphones, higher average revenue per unit, accelerating wireless data services and growing wireline fiber optic networks. Buyout of Voxpro expanded TELUS International's U.S. track. Meanwhile, we appreciate TELUS' multi-year dividend growth schemes, since May 2011. Till now, the company has announced 14 dividend hikes. The company has consolidated its foothold in the Internet of Things market and is focusing on its PureFibre network business. However, TELUS continues to face fierce competition in both the wireless and wireline segments. In the wireless segment, it competes against Rogers Communications and Bell Canada. Cable TV operators such as Shaw Communications poses threat on the wireline side. Further, in the past three months, the stock declined 5.3% as against the industry's 3.5% loss. "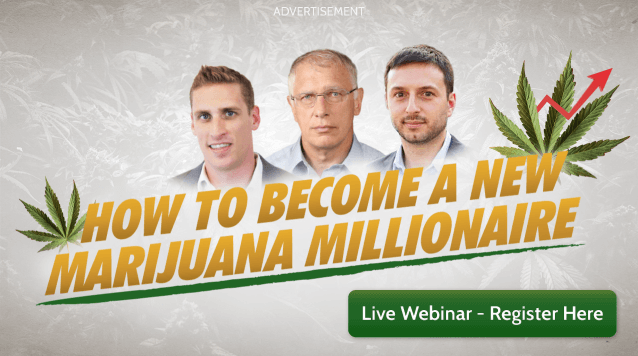 Several other equities analysts also recently commented on TU. ValuEngine raised shares of Telus from a hold rating to a buy rating in a report on Thursday, March 1st. TD Securities raised shares of Telus from a hold rating to a buy rating in a report on Friday, February 2nd. Finally, Bank of America initiated coverage on shares of Telus in a report on Tuesday, November 21st. They issued a neutral rating and a $39.00 target price on the stock. Three research analysts have rated the stock with a hold rating and nine have issued a buy rating to the stock. The company has an average rating of Buy and a consensus price target of $45.14.
Telus (
NYSE:TU
) opened at $34.62 on Tuesday. The firm has a market cap of $21,131.13, a P/E ratio of 18.32, a price-to-earnings-growth ratio of 2.06 and a beta of 0.89. Telus has a 12-month low of $31.96 and a 12-month high of $38.50. The company has a debt-to-equity ratio of 1.48, a current ratio of 0.56 and a quick ratio of 0.48.
Telus (NYSE:TU) (TSE:T) last posted its quarterly earnings results on Thursday, February 8th. The Wireless communications provider reported $0.43 earnings per share for the quarter, missing the Zacks' consensus estimate of $0.45 by ($0.02). The firm had revenue of $3.47 billion during the quarter, compared to the consensus estimate of $3.44 billion. Telus had a return on equity of 18.78% and a net margin of 10.94%. The business's revenue for the quarter was up 4.9% compared to the same quarter last year. During the same quarter in the previous year, the company earned $0.53 earnings per share. sell-side analysts anticipate that Telus will post 2.15 EPS for the current year.
The business also recently announced a quarterly dividend, which will be paid on Monday, April 2nd. Stockholders of record on Friday, March 9th will be issued a $0.402 dividend. This represents a $1.61 annualized dividend and a dividend yield of 4.64%. The ex-dividend date is Thursday, March 8th. Telus's dividend payout ratio (DPR) is presently 85.19%.
Several hedge funds have recently added to or reduced their stakes in TU. Mackenzie Financial Corp lifted its holdings in shares of Telus by 519.4% in the fourth quarter. Mackenzie Financial Corp now owns 26,707,398 shares of the Wireless communications provider's stock worth $1,011,409,000 after buying an additional 22,395,739 shares in the last quarter. The Manufacturers Life Insurance Company lifted its holdings in shares of Telus by 13.3% in the fourth quarter. The Manufacturers Life Insurance Company now owns 12,515,810 shares of the Wireless communications provider's stock worth $473,974,000 after buying an additional 1,466,319 shares in the last quarter. Picton Mahoney Asset Management purchased a new position in shares of Telus in the fourth quarter worth $37,032,000. Amundi Pioneer Asset Management Inc. purchased a new stake in Telus during the fourth quarter valued at $24,307,000. Finally, Renaissance Technologies LLC raised its stake in Telus by 13.7% during the fourth quarter. Renaissance Technologies LLC now owns 4,475,100 shares of the Wireless communications provider's stock valued at $169,497,000 after purchasing an additional 539,900 shares in the last quarter. 51.79% of the stock is currently owned by hedge funds and other institutional investors.
ILLEGAL ACTIVITY NOTICE: "Telus (TU) Upgraded to "Hold" by Zacks Investment Research" was first reported by Ticker Report and is the sole property of of Ticker Report. If you are viewing this piece on another site, it was copied illegally and reposted in violation of U.S. & international trademark and copyright laws. The legal version of this piece can be viewed at https://www.tickerreport.com/banking-finance/3295356/telus-tu-upgraded-to-hold-by-zacks-investment-research.html.
About Telus
TELUS Corporation, together with its subsidiaries, provides a range of telecommunications products and services in Canada. It operates through Wireless and Wireline segments. The company's telecommunications products and services comprise wireless and wireline voice and data services; data services, including Internet protocol; television services; hosting, managed information technology, and security and cloud-based services; healthcare solutions; business process outsourcing; and security solutions.
Get a free copy of the Zacks research report on Telus (TU)
For more information about research offerings from Zacks Investment Research, visit Zacks.com
Receive News & Ratings for Telus Daily - Enter your email address below to receive a concise daily summary of the latest news and analysts' ratings for Telus and related companies with MarketBeat.com's FREE daily email newsletter.