Analysts expect Cae Inc (NYSE:CAE) (TSE:CAE) to post $0.24 earnings per share for the current fiscal quarter, according to Zacks. Three analysts have issued estimates for CAE's earnings, with the highest EPS estimate coming in at $0.25 and the lowest estimate coming in at $0.24. CAE posted earnings of $0.23 per share during the same quarter last year, which suggests a positive year over year growth rate of 4.3%. The business is scheduled to issue its next quarterly earnings results on Wednesday, May 30th.
On average, analysts expect that CAE will report full year earnings of $0.84 per share for the current year, with EPS estimates ranging from $0.81 to $0.86. For the next fiscal year, analysts expect that the business will post earnings of $0.96 per share, with EPS estimates ranging from $0.95 to $0.97. Zacks' earnings per share averages are a mean average based on a survey of sell-side research analysts that cover CAE.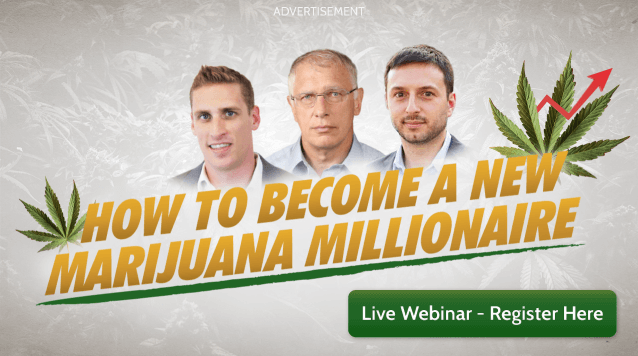 CAE (NYSE:CAE) (TSE:CAE) last posted its quarterly earnings data on Friday, February 9th. The aerospace company reported $0.22 EPS for the quarter, meeting the consensus estimate of $0.22. The business had revenue of $704.40 million for the quarter, compared to analysts' expectations of $729.98 million. CAE had a net margin of 11.31% and a return on equity of 13.03%. The firm's revenue was up 3.2% compared to the same quarter last year. During the same period in the previous year, the firm posted $0.26 EPS.
Several equities research analysts recently commented on CAE shares.
Zacks Investment Research
cut shares of CAE from a "hold" rating to a "sell" rating in a research report on Tuesday, January 9th.
ValuEngine
raised shares of CAE from a "hold" rating to a "buy" rating in a research report on Thursday, March 1st. Finally, Royal Bank of Canada upgraded shares of CAE from a "sector perform" rating to an "outperform" rating in a research note on Monday, February 12th. Two equities research analysts have rated the stock with a sell rating, two have given a hold rating and three have given a buy rating to the stock. The stock has an average rating of "Hold" and a consensus price target of $21.33.
CAE stock traded up $0.15 on Friday, reaching $17.89. 52,377 shares of the company traded hands, compared to its average volume of 251,311. The company has a market cap of $4,891.80, a PE ratio of 19.49, a P/E/G ratio of 2.18 and a beta of 0.77. CAE has a 1-year low of $14.64 and a 1-year high of $19.11. The company has a quick ratio of 1.23, a current ratio of 1.52 and a debt-to-equity ratio of 0.54.
CAE announced that its Board of Directors has initiated a stock repurchase plan on Friday, February 9th that allows the company to repurchase 5,350,000 outstanding shares. This repurchase authorization allows the aerospace company to repurchase shares of its stock through open market purchases. Stock repurchase plans are often a sign that the company's management believes its shares are undervalued.
The firm also recently declared a quarterly dividend, which will be paid on Friday, March 30th. Shareholders of record on Thursday, March 15th will be paid a $0.071 dividend. This is a positive change from CAE's previous quarterly dividend of $0.07. This represents a $0.28 annualized dividend and a yield of 1.59%. The ex-dividend date of this dividend is Wednesday, March 14th. CAE's payout ratio is presently 31.87%.
Hedge funds have recently modified their holdings of the business. Financial Gravity Companies Inc. acquired a new stake in CAE in the 4th quarter valued at $132,000. OLD Mutual Customised Solutions Proprietary Ltd. increased its stake in CAE by 59.6% in the 4th quarter. OLD Mutual Customised Solutions Proprietary Ltd. now owns 13,657 shares of the aerospace company's stock valued at $255,000 after buying an additional 5,100 shares during the last quarter. Dean Capital Investments Management LLC acquired a new stake in CAE in the 4th quarter valued at $338,000. Picton Mahoney Asset Management acquired a new stake in CAE in the 4th quarter valued at $493,000. Finally, Port Capital LLC acquired a new position in shares of CAE during the 4th quarter worth about $511,000. Hedge funds and other institutional investors own 52.09% of the company's stock.
ILLEGAL ACTIVITY NOTICE: This report was originally posted by Ticker Report and is the sole property of of Ticker Report. If you are accessing this report on another domain, it was illegally copied and reposted in violation of US & international copyright & trademark law. The correct version of this report can be accessed at https://www.tickerreport.com/banking-finance/3293880/analysts-anticipate-cae-inc-cae-to-announce-0-24-eps.html.
About CAE
CAE Inc provides training for the civil aviation, defense and security, and healthcare markets. The Company designs and integrates training solutions. It operates through three segments: Civil Aviation Training Solutions, Defense and Security, and Healthcare. The Company provides training solutions for flight, cabin, maintenance and ground personnel in commercial, business and helicopter aviation, a range of flight simulation training devices, as well as ab initio pilot training and crew sourcing services.
Get a free copy of the Zacks research report on CAE (CAE)
For more information about research offerings from Zacks Investment Research, visit Zacks.com
Receive News & Ratings for CAE Daily - Enter your email address below to receive a concise daily summary of the latest news and analysts' ratings for CAE and related companies with MarketBeat.com's FREE daily email newsletter.