Equities research analysts predict that Greif, Inc. (NYSE:GEF) will announce sales of $962.39 million for the current quarter, according to Zacks Investment Research. Four analysts have made estimates for Greif's earnings, with estimates ranging from $942.70 million to $986.80 million. Greif reported sales of $887.40 million in the same quarter last year, which would suggest a positive year-over-year growth rate of 8.5%. The company is scheduled to report its next earnings report on Wednesday, June 6th.
According to Zacks, analysts expect that Greif will report full-year sales of $962.39 million for the current fiscal year, with estimates ranging from $3.83 billion to $4.01 billion. For the next financial year, analysts expect that the company will post sales of $4.02 billion per share, with estimates ranging from $3.89 billion to $4.15 billion. Zacks Investment Research's sales calculations are an average based on a survey of research firms that cover Greif.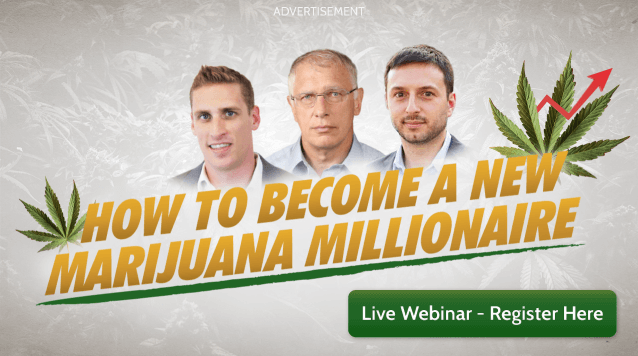 Greif (NYSE:GEF) last posted its quarterly earnings data on Wednesday, February 28th. The industrial products company reported $0.49 EPS for the quarter, missing the Thomson Reuters' consensus estimate of $0.66 by ($0.17). Greif had a net margin of 4.56% and a return on equity of 16.63%. The firm had revenue of $905.70 million during the quarter, compared to analysts' expectations of $867.24 million. During the same quarter last year, the business posted $0.45 EPS. The company's quarterly revenue was up 10.3% on a year-over-year basis.
Several research analysts have recently weighed in on GEF shares. Bank of America set a $63.00 price objective on shares of Greif and gave the company a "buy" rating in a report on Tuesday, March 13th. KeyCorp reiterated a "sell" rating and issued a $47.00 price target on shares of Greif in a research report on Tuesday, February 20th. BMO Capital Markets reiterated a "hold" rating and issued a $57.00 price target on shares of Greif in a research report on Wednesday, December 13th.
Zacks Investment Research
lowered shares of Greif from a "hold" rating to a "sell" rating in a research report on Thursday, November 30th. Finally, Robert W. Baird restated an "outperform" rating and set a $72.00 target price (up previously from $66.00) on shares of Greif in a research report on Friday, December 8th. Two equities research analysts have rated the stock with a sell rating, two have given a hold rating and four have assigned a buy rating to the company. The company currently has a consensus rating of "Hold" and an average target price of $62.60.
Several hedge funds have recently made changes to their positions in the company. Crossmark Global Holdings Inc. purchased a new stake in Greif during the third quarter worth about $216,000. ING Groep NV acquired a new position in Greif in the fourth quarter valued at approximately $236,000. Quantbot Technologies LP boosted its holdings in shares of Greif by 3,048.2% in the third quarter. Quantbot Technologies LP now owns 4,376 shares of the industrial products company's stock valued at $256,000 after acquiring an additional 4,237 shares during the period. Jane Street Group LLC acquired a new stake in shares of Greif during the fourth quarter worth $354,000. Finally, Quadrature Capital Ltd purchased a new position in Greif in the fourth quarter worth $380,000. 51.24% of the stock is currently owned by hedge funds and other institutional investors.
Shares of GEF stock traded down $1.01 during trading hours on Friday, reaching $49.80. 176,926 shares of the company were exchanged, compared to its average volume of 224,436. The stock has a market cap of $2,483.10, a PE ratio of 17.64, a PEG ratio of 1.78 and a beta of 1.18. Greif has a one year low of $47.97 and a one year high of $65.60. The company has a debt-to-equity ratio of 0.90, a quick ratio of 1.12 and a current ratio of 1.65.
The business also recently declared a quarterly dividend, which will be paid on Sunday, April 1st. Investors of record on Monday, March 19th will be issued a $0.42 dividend. This represents a $1.68 annualized dividend and a yield of 3.37%. The ex-dividend date is Friday, March 16th. Greif's payout ratio is presently 58.33%.
TRADEMARK VIOLATION WARNING: This piece was originally posted by Ticker Report and is owned by of Ticker Report. If you are viewing this piece on another domain, it was stolen and republished in violation of United States & international trademark & copyright law. The correct version of this piece can be accessed at https://www.tickerreport.com/banking-finance/3293598/greif-inc-gef-expected-to-announce-quarterly-sales-of-962-39-million.html.
About Greif
Greif, Inc is a producer of industrial packaging products and services. The Company's segments are Rigid Industrial Packaging & Services; Paper Packaging & Services; Flexible Products & Services, and Land Management. The Rigid Industrial Packaging & Services segment is engaged in the production and sale of rigid industrial packaging products, and services, such as container life cycle management, filling, logistics, warehousing and other packaging services.
Get a free copy of the Zacks research report on Greif (GEF)
For more information about research offerings from Zacks Investment Research, visit Zacks.com
Receive News & Ratings for Greif Daily - Enter your email address below to receive a concise daily summary of the latest news and analysts' ratings for Greif and related companies with MarketBeat.com's FREE daily email newsletter.