Aptose Biosciences (NASDAQ:APTO) (TSE:APS) was upgraded by Zacks Investment Research from a "hold" rating to a "buy" rating in a report issued on Tuesday. The brokerage currently has a $4.00 target price on the biotechnology company's stock. Zacks Investment Research's price target indicates a potential upside of 6.38% from the company's previous close.
According to Zacks, "Aptose Biosciences Inc. is a clinical-stage biotechnology company. The company is advancing therapeutics to treat life-threatening cancers, such as acute myeloid leukemia, high-risk myelodysplastic syndromes and other hematologic malignancies. Its lead program APTO-253 has completed a Phase 1 study in patients with solid tumors. Aptose Biosciences Inc., formerly known as Lorus Therapeutics Inc., is headquartered in Toronto, Canada. "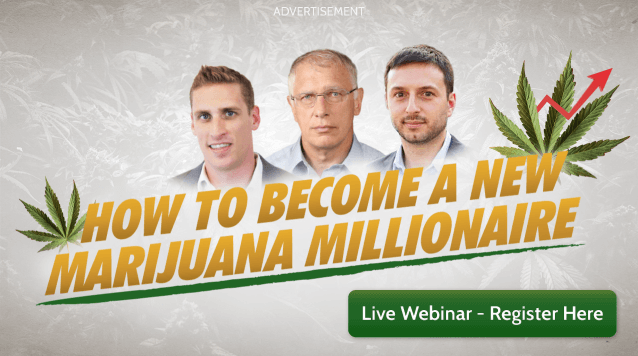 Other equities research analysts have also issued research reports about the company. ValuEngine upgraded Aptose Biosciences from a "strong sell" rating to a "sell" rating in a research report on Tuesday, March 13th. HC Wainwright reiterated a "buy" rating and issued a $6.00 price target (up previously from $4.00) on shares of Aptose Biosciences in a research report on Wednesday, December 13th. One equities research analyst has rated the stock with a sell rating, one has given a hold rating and four have assigned a buy rating to the company. The stock presently has a consensus rating of "Buy" and a consensus target price of $5.50.
Aptose Biosciences (
APTO
) traded up $0.13 during midday trading on Tuesday, hitting $3.76. The company's stock had a trading volume of 250,880 shares, compared to its average volume of 459,168. Aptose Biosciences has a 1 year low of $0.78 and a 1 year high of $3.97. The company has a market cap of $107.54, a price-to-earnings ratio of -6.27 and a beta of 2.50.
An institutional investor recently raised its position in Aptose Biosciences stock. Acadian Asset Management LLC raised its stake in Aptose Biosciences Inc (NASDAQ:APTO) (TSE:APS) by 316.9% during the fourth quarter, according to its most recent filing with the Securities and Exchange Commission. The fund owned 44,421 shares of the biotechnology company's stock after buying an additional 33,766 shares during the period. Acadian Asset Management LLC owned about 0.17% of Aptose Biosciences worth $100,000 as of its most recent SEC filing. Hedge funds and other institutional investors own 1.36% of the company's stock.
ILLEGAL ACTIVITY WARNING: "Aptose Biosciences (APTO) Upgraded to "Buy" by Zacks Investment Research" was published by Ticker Report and is the property of of Ticker Report. If you are reading this news story on another website, it was stolen and republished in violation of U.S. and international trademark and copyright legislation. The legal version of this news story can be read at https://www.tickerreport.com/banking-finance/3282381/aptose-biosciences-apto-upgraded-to-buy-by-zacks-investment-research.html.
Aptose Biosciences Company Profile
Aptose Biosciences Inc (Aptose) is a clinical-stage biotechnology company. The Company is engaged in the development of anticancer drugs that target specific epigenetic processes and signal transduction abnormalities that underlie a particular life-threatening malignancy. Its product pipeline includes cancer drug candidates that exert activity as stand-alone agents and that enhance the activities of other anticancer agents without causing overlapping toxicities.
Get a free copy of the Zacks research report on Aptose Biosciences (APTO)
For more information about research offerings from Zacks Investment Research, visit Zacks.com
Receive News & Ratings for Aptose Biosciences Daily - Enter your email address below to receive a concise daily summary of the latest news and analysts' ratings for Aptose Biosciences and related companies with MarketBeat.com's FREE daily email newsletter.