AAR (NYSE:AIR) issued an update on its FY19 earnings guidance on Tuesday morning. The company provided earnings per share (EPS) guidance of $2.50-2.80 for the period, compared to the Thomson Reuters consensus estimate of $2.71. The company issued revenue guidance of $2.10-2.20 billion, compared to the consensus revenue estimate of $2.20 billion.
AAR (AIR) traded up $0.13 during mid-day trading on Tuesday, reaching $42.95. 270,511 shares of the company's stock were exchanged, compared to its average volume of 270,972. The company has a current ratio of 2.65, a quick ratio of 1.23 and a debt-to-equity ratio of 0.24. AAR has a 12 month low of $31.97 and a 12 month high of $45.60. The firm has a market capitalization of $1,504.82, a PE ratio of 63.87 and a beta of 1.26.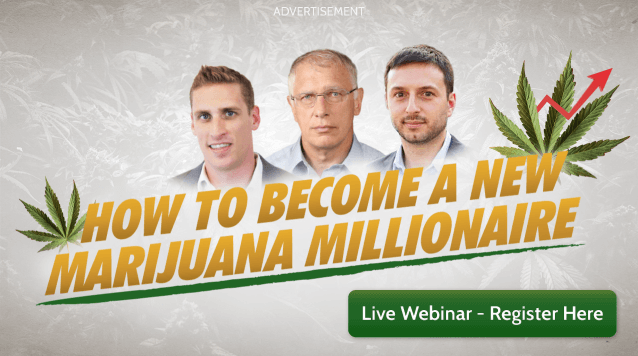 AAR (NYSE:AIR) last released its quarterly earnings data on Tuesday, March 20th. The aerospace company reported $0.49 earnings per share for the quarter, topping analysts' consensus estimates of $0.48 by $0.01. AAR had a net margin of 1.25% and a return on equity of 5.61%. The company had revenue of $456.30 million for the quarter, compared to analysts' expectations of $475.89 million. During the same quarter last year, the company earned $0.39 earnings per share. The firm's revenue for the quarter was up 12.1% on a year-over-year basis. equities analysts predict that AAR will post 1.86 EPS for the current year.
AIR has been the topic of a number of research analyst reports. SunTrust Banks raised their price objective on shares of AAR to $50.00 and gave the stock a buy rating in a report on Monday, December 4th. Noble Financial reissued a buy rating on shares of AAR in a report on Friday, December 22nd. TheStreet cut shares of AAR from a b rating to a c+ rating in a report on Thursday, December 21st. Credit Suisse Group raised shares of AAR from a neutral rating to an outperform rating in a report on Friday, January 12th. Finally, Seaport Global Securities raised shares of AAR from a neutral rating to a buy rating and raised their price objective for the stock from $39.00 to $50.00 in a report on Tuesday, January 16th. One analyst has rated the stock with a sell rating, one has given a hold rating and six have assigned a buy rating to the company. The company presently has an average rating of Buy and a consensus price target of $46.80.
In other news, Director Ronald R. Fogleman sold 3,000 shares of AAR stock in a transaction on Friday, December 29th. The shares were sold at an average price of $33.47, for a total value of $100,410.00. Following the transaction, the director now directly owns 23,406 shares of the company's stock, valued at approximately $783,398.82. The sale was disclosed in a filing with the Securities & Exchange Commission, which is accessible through this hyperlink. Also, CEO David P. Storch sold 126,679 shares of AAR stock in a transaction on Tuesday, January 16th. The shares were sold at an average price of $41.53, for a total transaction of $5,260,978.87. Following the completion of the transaction, the chief executive officer now directly owns 759,639 shares in the company, valued at $31,547,807.67. The disclosure for this sale can be found here. Insiders own 9.33% of the company's stock.
TRADEMARK VIOLATION WARNING: This piece was originally reported by Ticker Report and is owned by of Ticker Report. If you are accessing this piece on another site, it was illegally stolen and republished in violation of US and international trademark and copyright laws. The original version of this piece can be read at https://www.tickerreport.com/banking-finance/3282375/aar-air-releases-fy19-earnings-guidance.html.
About AAR
AAR CORP. (AAR) is a provider of services and products to the commercial aviation and government and defense markets. The Company operates in two segments: Aviation Services, which consists of supply chain and maintenance, repair and overhaul (MRO) activities, and Expeditionary Services, which includes airlift and mobility activities.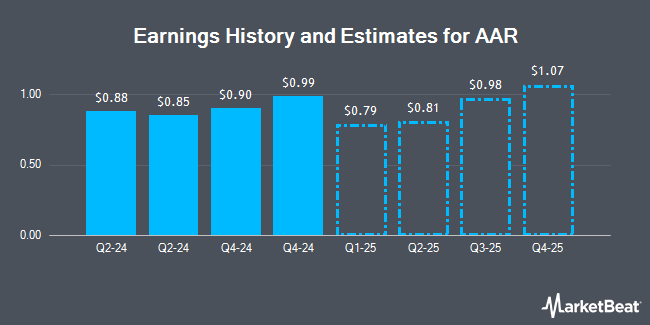 Receive News & Ratings for AAR Daily - Enter your email address below to receive a concise daily summary of the latest news and analysts' ratings for AAR and related companies with MarketBeat.com's FREE daily email newsletter.