PPL (NYSE:PPL) updated its FY18 earnings guidance on Tuesday. The company provided earnings per share (EPS) guidance of $2.20-2.40 for the period, compared to the Thomson Reuters consensus estimate of $2.31.
A number of analysts have recently commented on the company. SunTrust Banks set a $37.00 price target on PPL and gave the company a buy rating in a research note on Monday, February 12th. ValuEngine raised PPL from a hold rating to a buy rating in a research note on Thursday, January 11th. Zacks Investment Research raised PPL from a hold rating to a buy rating and set a $39.00 price target for the company in a research note on Tuesday, December 12th. Royal Bank of Canada raised PPL from a sector perform rating to an outperform rating and upped their price target for the company from $28.32 to $33.00 in a research note on Tuesday, March 6th. Finally, Guggenheim reaffirmed a hold rating and issued a $32.00 price target on shares of PPL in a research note on Wednesday, January 3rd. One equities research analyst has rated the stock with a sell rating, seven have issued a hold rating and six have assigned a buy rating to the company. The stock presently has a consensus rating of Hold and an average price target of $37.50.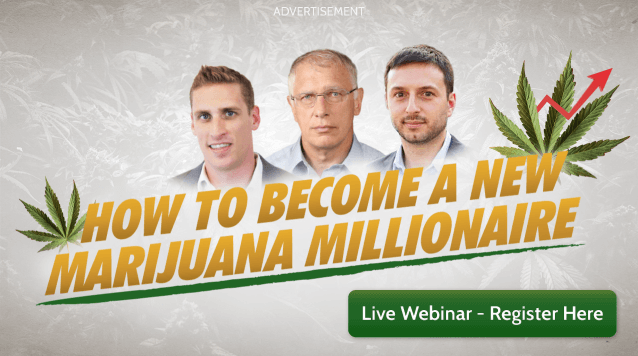 Shares of PPL (PPL) opened at $27.63 on Tuesday. PPL has a 52 week low of $27.12 and a 52 week high of $40.20. The company has a debt-to-equity ratio of 1.84, a quick ratio of 0.49 and a current ratio of 0.57. The stock has a market capitalization of $19,516.68, a P/E ratio of 12.50, a P/E/G ratio of 2.02 and a beta of 0.54.
PPL (NYSE:PPL) last posted its earnings results on Thursday, February 22nd. The utilities provider reported $0.55 earnings per share (EPS) for the quarter, topping analysts' consensus estimates of $0.48 by $0.07. PPL had a return on equity of 14.75% and a net margin of 15.15%. The business had revenue of $1.93 billion during the quarter, compared to analysts' expectations of $2.03 billion. During the same period in the prior year, the business earned $0.60 EPS. PPL's revenue for the quarter was up 5.1% compared to the same quarter last year. analysts anticipate that PPL will post 2.32 earnings per share for the current year.
The firm also recently announced a quarterly dividend, which will be paid on Monday, April 2nd. Investors of record on Friday, March 9th will be paid a dividend of $0.41 per share. This represents a $1.64 dividend on an annualized basis and a yield of 5.94%. This is a boost from PPL's previous quarterly dividend of $0.40. The ex-dividend date of this dividend is Thursday, March 8th. PPL's dividend payout ratio is presently 100.00%.
In related news, insider Gregory N. Dudkin sold 2,378 shares of the stock in a transaction that occurred on Wednesday, February 28th. The stock was sold at an average price of $29.19, for a total transaction of $69,413.82. Following the completion of the sale, the insider now directly owns 23,562 shares of the company's stock, valued at approximately $687,774.78. The transaction was disclosed in a document filed with the SEC, which is available through the SEC website. Also, Chairman Victor A. Staffieri sold 4,232 shares of the stock in a transaction that occurred on Wednesday, February 28th. The stock was sold at an average price of $29.20, for a total value of $123,574.40. The disclosure for this sale can be found here. Over the last three months, insiders have sold 52,978 shares of company stock valued at $1,652,939. 0.40% of the stock is owned by company insiders.
COPYRIGHT VIOLATION NOTICE: "PPL (PPL) Releases FY18 Earnings Guidance" was posted by Ticker Report and is the property of of Ticker Report. If you are accessing this piece of content on another site, it was stolen and republished in violation of US and international trademark & copyright legislation. The legal version of this piece of content can be viewed at https://www.tickerreport.com/banking-finance/3280864/ppl-ppl-releases-fy18-earnings-guidance.html.
About PPL
PPL Corporation, a utility holding company, delivers electricity and natural gas in the United States and the United Kingdom. The company operates in three segments: U.K. Regulated, Kentucky Regulated, and Pennsylvania Regulated. It serves 411,000 electric and 326,000 natural gas customers in Louisville and adjacent areas in Kentucky; 525,000 customers in central, southeastern, and western Kentucky; and approximately 28,000 customers in 5 counties in southwestern Virginia, and 3 customers in Tennessee.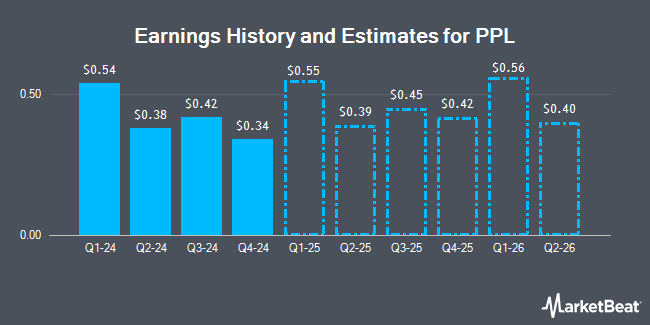 Receive News & Ratings for PPL Daily - Enter your email address below to receive a concise daily summary of the latest news and analysts' ratings for PPL and related companies with MarketBeat.com's FREE daily email newsletter.