Equities research analysts forecast that WesBanco Inc (NASDAQ:WSBC) will report earnings of $0.70 per share for the current quarter, according to Zacks Investment Research. Four analysts have provided estimates for WesBanco's earnings, with estimates ranging from $0.68 to $0.72. WesBanco reported earnings of $0.60 per share in the same quarter last year, which suggests a positive year over year growth rate of 16.7%. The business is scheduled to announce its next earnings results on Tuesday, April 17th.
According to Zacks, analysts expect that WesBanco will report full year earnings of $2.90 per share for the current fiscal year, with EPS estimates ranging from $2.80 to $3.04. For the next financial year, analysts forecast that the business will report earnings of $3.12 per share, with EPS estimates ranging from $3.05 to $3.25. Zacks' EPS calculations are a mean average based on a survey of sell-side research firms that follow WesBanco.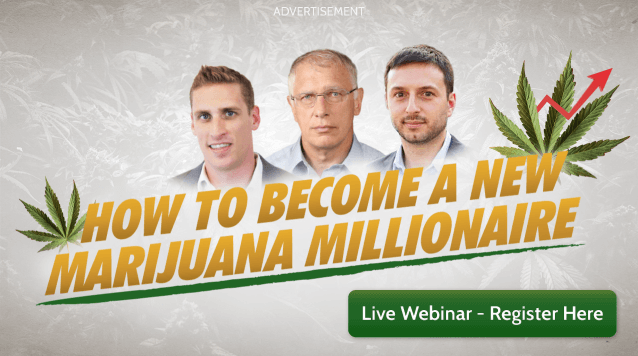 WesBanco (NASDAQ:WSBC) last issued its earnings results on Tuesday, January 23rd. The financial services provider reported $0.66 earnings per share (EPS) for the quarter, topping analysts' consensus estimates of $0.62 by $0.04. WesBanco had a return on equity of 7.81% and a net margin of 22.43%. The business had revenue of $96.12 million during the quarter, compared to the consensus estimate of $98.48 million. During the same period last year, the company earned $0.59 EPS.
A number of analysts recently issued reports on WSBC shares.
Zacks Investment Research
raised WesBanco from a "hold" rating to a "buy" rating and set a $46.00 price objective for the company in a research report on Wednesday, December 27th. BidaskClub downgraded WesBanco from a "buy" rating to a "hold" rating in a research report on Saturday, December 9th. Boenning Scattergood reissued a "hold" rating on shares of WesBanco in a research report on Tuesday, January 2nd. Finally, DA Davidson set a $48.00 price objective on WesBanco and gave the stock a "buy" rating in a research report on Thursday, December 21st. Seven analysts have rated the stock with a hold rating and three have given a buy rating to the company. WesBanco currently has a consensus rating of "Hold" and a consensus price target of $43.00.
In other news, Director Denise H. Knouse-Snyder bought 1,575 shares of the stock in a transaction that occurred on Monday, January 29th. The stock was bought at an average cost of $41.44 per share, for a total transaction of $65,268.00. Following the acquisition, the director now directly owns 2,000 shares of the company's stock, valued at approximately $82,880. The purchase was disclosed in a document filed with the Securities & Exchange Commission, which is accessible through this link. Also, Director F Eric Nelson, Jr. sold 12,500 shares of the firm's stock in a transaction dated Thursday, December 21st. The shares were sold at an average price of $42.06, for a total value of $525,750.00. Following the transaction, the director now owns 29,717 shares of the company's stock, valued at $1,249,897.02. The disclosure for this sale can be found here. 4.05% of the stock is currently owned by company insiders.
Institutional investors have recently made changes to their positions in the stock. Stifel Financial Corp purchased a new position in WesBanco during the 3rd quarter valued at about $220,000. Xact Kapitalforvaltning AB purchased a new position in WesBanco during the 4th quarter valued at about $248,000. Millennium Management LLC purchased a new position in WesBanco during the 4th quarter valued at about $346,000. Cornerstone Financial Partners LLC purchased a new position in WesBanco during the 4th quarter valued at about $379,000. Finally, SG Americas Securities LLC boosted its holdings in WesBanco by 274.9% during the 3rd quarter. SG Americas Securities LLC now owns 9,504 shares of the financial services provider's stock valued at $390,000 after acquiring an additional 6,969 shares during the period. Institutional investors own 61.41% of the company's stock.
Shares of WesBanco (WSBC) traded up $0.31 during trading hours on Friday, hitting $44.27. The company had a trading volume of 263,151 shares, compared to its average volume of 98,505. The company has a quick ratio of 0.89, a current ratio of 0.89 and a debt-to-equity ratio of 0.80. The firm has a market cap of $1,936.69, a P/E ratio of 20.59, a price-to-earnings-growth ratio of 1.50 and a beta of 0.92. WesBanco has a 1 year low of $34.81 and a 1 year high of $44.72.
The firm also recently disclosed a quarterly dividend, which will be paid on Monday, April 2nd. Investors of record on Friday, March 9th will be given a dividend of $0.29 per share. This represents a $1.16 dividend on an annualized basis and a dividend yield of 2.62%. This is an increase from WesBanco's previous quarterly dividend of $0.26. The ex-dividend date is Thursday, March 8th. WesBanco's dividend payout ratio (DPR) is presently 53.95%.
COPYRIGHT VIOLATION WARNING: This news story was first posted by Ticker Report and is the sole property of of Ticker Report. If you are viewing this news story on another domain, it was illegally stolen and reposted in violation of US and international copyright and trademark legislation. The correct version of this news story can be accessed at https://www.tickerreport.com/banking-finance/3272968/zacks-analysts-expect-wesbanco-inc-nasdaqwsbc-will-announce-earnings-of-0-70-per-share.html.
About WesBanco
WesBanco, Inc (WesBanco) is a bank holding company. The Company offers a range of financial services, including retail banking, corporate banking, personal and corporate trust services, brokerage services, mortgage banking and insurance. WesBanco offers its services through two segments: community banking, which offers services, such as commercial demand, individual demand and time deposit accounts, as well as commercial, mortgage and individual installment loans, and trust and investment services, which offers trust services, as well as various alternative investment products, including mutual funds.
Get a free copy of the Zacks research report on WesBanco (WSBC)
For more information about research offerings from Zacks Investment Research, visit Zacks.com
Receive News & Ratings for WesBanco Daily - Enter your email address below to receive a concise daily summary of the latest news and analysts' ratings for WesBanco and related companies with MarketBeat.com's FREE daily email newsletter.