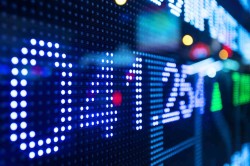 Basswood Capital Management L.L.C. purchased a new stake in Oak Valley Bancorp (NASDAQ:OVLY) in the 4th quarter, HoldingsChannel reports. The fund purchased 31,827 shares of the financial services provider's stock, valued at approximately $622,000.
Separately, Delphi Management Inc. MA acquired a new position in Oak Valley Bancorp in the 3rd quarter valued at $307,000. 14.60% of the stock is owned by hedge funds and other institutional investors.
Oak Valley Bancorp (OVLY) opened at $21.11 on Friday. The stock has a market cap of $172.26, a price-to-earnings ratio of 18.68 and a beta of -0.02. Oak Valley Bancorp has a 12 month low of $12.71 and a 12 month high of $23.89.
Oak Valley Bancorp (NASDAQ:OVLY) last announced its quarterly earnings data on Thursday, January 18th. The financial services provider reported $0.32 earnings per share (EPS) for the quarter. The company had revenue of $10.22 million for the quarter. Oak Valley Bancorp had a net margin of 24.43% and a return on equity of 11.55%.
The company also recently disclosed a semiannual dividend, which was paid on Friday, February 9th. Shareholders of record on Monday, January 29th were paid a $0.13 dividend. This is a boost from Oak Valley Bancorp's previous semiannual dividend of $0.13. This represents a yield of 1.25%. The ex-dividend date was Friday, January 26th. Oak Valley Bancorp's payout ratio is currently 23.01%.
In other Oak Valley Bancorp news, Director Ronald C. Martin sold 1,924 shares of the business's stock in a transaction on Friday, February 9th. The shares were sold at an average price of $21.86, for a total value of $42,058.64. Following the transaction, the director now directly owns 205,601 shares of the company's stock, valued at approximately $4,494,437.86. The sale was disclosed in a filing with the Securities & Exchange Commission, which is accessible through this link. Insiders sold a total of 4,482 shares of company stock worth $96,139 over the last three months. 16.11% of the stock is currently owned by corporate insiders.
ILLEGAL ACTIVITY WARNING: This story was posted by Ticker Report and is the sole property of of Ticker Report. If you are accessing this story on another publication, it was illegally stolen and reposted in violation of US and international trademark and copyright law. The legal version of this story can be read at https://www.tickerreport.com/banking-finance/3252548/basswood-capital-management-l-l-c-purchases-shares-of-31827-oak-valley-bancorp-ovly.html.
Oak Valley Bancorp Profile
Oak Valley Bancorp is a bank holding company. The Company operates through its subsidiary, Oak Valley Community Bank (the Bank). The Bank operates in two primary business segments: Retail Banking and Commercial Banking. The Retail Banking segment offers a range of checking and savings accounts, including Negotiable Order of Withdrawal accounts, money market accounts, overdraft protection, health savings accounts, certificates of deposit and Individual Retirement Accounts.
Want to see what other hedge funds are holding OVLY? Visit HoldingsChannel.com to get the latest 13F filings and insider trades for Oak Valley Bancorp (NASDAQ:OVLY).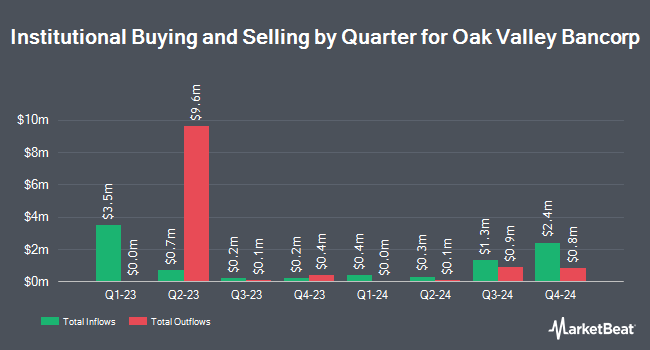 Receive News & Ratings for Oak Valley Bancorp Daily - Enter your email address below to receive a concise daily summary of the latest news and analysts' ratings for Oak Valley Bancorp and related companies with MarketBeat.com's FREE daily email newsletter.