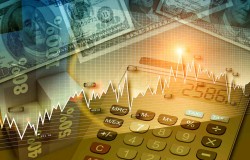 Kewaunee Scientific (NASDAQ:KEQU) announced its quarterly earnings data on Tuesday. The technology company reported $0.71 earnings per share for the quarter, Bloomberg Earnings reports. The firm had revenue of $38.19 million during the quarter. Kewaunee Scientific had a return on equity of 10.61% and a net margin of 3.28%.
Shares of Kewaunee Scientific (KEQU) traded up $2.45 during trading on Thursday, reaching $29.75. The company had a trading volume of 40,800 shares, compared to its average volume of 2,920. The company has a debt-to-equity ratio of 0.04, a quick ratio of 1.58 and a current ratio of 2.12. The company has a market capitalization of $74.27, a price-to-earnings ratio of 17.81 and a beta of 0.05. Kewaunee Scientific has a 1 year low of $21.55 and a 1 year high of $31.20.
In related news, Director Donald F. Shaw bought 888 shares of the stock in a transaction dated Tuesday, December 26th. The stock was bought at an average cost of $28.78 per share, with a total value of $25,556.64. Following the completion of the acquisition, the director now owns 21,250 shares of the company's stock, valued at $611,575. The purchase was disclosed in a legal filing with the SEC, which can be accessed through the SEC website. Also, Director Donald F. Shaw bought 2,000 shares of the stock in a transaction dated Wednesday, December 27th. The shares were bought at an average cost of $28.79 per share, with a total value of $57,580.00. The disclosure for this purchase can be found here. 20.20% of the stock is owned by insiders.
A hedge fund recently raised its stake in Kewaunee Scientific stock. Vanguard Group Inc. grew its stake in shares of Kewaunee Scientific Co. (NASDAQ:KEQU) by 38.0% in the 2nd quarter, according to its most recent Form 13F filing with the Securities and Exchange Commission. The fund owned 59,560 shares of the technology company's stock after purchasing an additional 16,400 shares during the quarter. Vanguard Group Inc. owned approximately 2.20% of Kewaunee Scientific worth $1,486,000 as of its most recent SEC filing. Institutional investors own 37.21% of the company's stock.
ILLEGAL ACTIVITY WARNING: "Kewaunee Scientific (KEQU) Announces Quarterly Earnings Results" was originally published by Ticker Report and is the sole property of of Ticker Report. If you are reading this article on another site, it was illegally copied and republished in violation of United States & international trademark and copyright legislation. The legal version of this article can be read at https://www.tickerreport.com/banking-finance/3230774/kewaunee-scientific-kequ-announces-quarterly-earnings-results.html.
About Kewaunee Scientific
Kewaunee Scientific Corporation is engaged in the design, manufacture and installation of laboratory, healthcare and technical furniture products. The Company's products include steel, wood and laminate furniture, fume hoods, biological safety cabinets, laminar flow and ductless hoods, adaptable modular and column systems, moveable workstations and carts, epoxy resin worksurfaces, sinks, and accessories and related design services.
Receive News & Ratings for Kewaunee Scientific Daily - Enter your email address below to receive a concise daily summary of the latest news and analysts' ratings for Kewaunee Scientific and related companies with MarketBeat.com's FREE daily email newsletter.