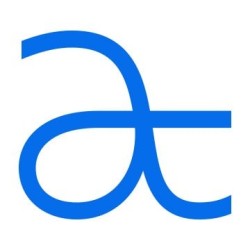 AxoGen (NASDAQ:AXGN) announced its earnings results on Wednesday. The medical equipment provider reported ($0.07) earnings per share (EPS) for the quarter, beating the consensus estimate of ($0.09) by $0.02, Briefing.com reports. The firm had revenue of $16.97 million for the quarter, compared to analysts' expectations of $16.38 million. AxoGen had a negative net margin of 24.74% and a negative return on equity of 91.00%. The business's revenue was up 48.7% compared to the same quarter last year. During the same period in the prior year, the company earned ($0.10) EPS.
AxoGen (NASDAQ:AXGN) traded down $2.00 during trading on Wednesday, reaching $29.20. 478,377 shares of the company were exchanged, compared to its average volume of 290,539. The company has a debt-to-equity ratio of 1.93, a current ratio of 3.55 and a quick ratio of 2.95. AxoGen has a 12 month low of $9.55 and a 12 month high of $31.75. The stock has a market cap of $1,060.00, a price-to-earnings ratio of -70.36 and a beta of 0.60.
In related news, CFO Jamie Mark Grooms sold 95,712 shares of the stock in a transaction dated Thursday, February 15th. The shares were sold at an average price of $26.84, for a total value of $2,568,910.08. The transaction was disclosed in a document filed with the SEC, which can be accessed through the SEC website. Insiders sold a total of 313,397 shares of company stock worth $8,386,910 over the last three months. 9.33% of the stock is currently owned by corporate insiders.
Several analysts have recently issued reports on the stock. BidaskClub upgraded shares of AxoGen from a "buy" rating to a "strong-buy" rating in a research report on Friday, February 23rd. Leerink Swann increased their price objective on shares of AxoGen from $23.00 to $26.00 and gave the stock an "outperform" rating in a research report on Thursday, November 2nd. William Blair started coverage on shares of AxoGen in a research report on Monday, February 5th. They issued an "outperform" rating on the stock. Cantor Fitzgerald set a $37.00 price objective on shares of AxoGen and gave the stock a "buy" rating in a research report on Monday, January 8th. Finally, Wedbush reissued a "buy" rating and issued a $27.00 price objective (up from $22.00) on shares of AxoGen in a research report on Tuesday, November 21st. One equities research analyst has rated the stock with a hold rating, seven have assigned a buy rating and one has assigned a strong buy rating to the company. AxoGen currently has an average rating of "Buy" and an average price target of $29.33.
ILLEGAL ACTIVITY NOTICE: "AxoGen (AXGN) Posts Quarterly Earnings Results, Beats Expectations By $0.02 EPS" was published by Ticker Report and is owned by of Ticker Report. If you are reading this news story on another domain, it was copied illegally and republished in violation of US & international copyright and trademark law. The correct version of this news story can be viewed at https://www.tickerreport.com/banking-finance/3229085/axogen-axgn-posts-quarterly-earnings-results-beats-expectations-by-0-02-eps.html.
About AxoGen
AxoGen, Inc provides surgical solutions for peripheral nerve injuries. The company?s surgical nerve repair solutions include Avance Nerve Graft, an off-the-shelf processed human nerve allograft for bridging severed nerves without the comorbidities associated with a second surgical site; AxoGuard Nerve Connector, a porcine submucosa extracellular matrix (ECM) coaptation aid for tensionless repair of severed nerves; and AxoGuard Nerve Protector, a porcine submucosa ECM product that is used to wrap and protect injured peripheral nerves, as well as reinforces the nerve reconstruction while preventing soft tissue attachments.
Receive News & Ratings for AxoGen Daily - Enter your email address below to receive a concise daily summary of the latest news and analysts' ratings for AxoGen and related companies with MarketBeat.com's FREE daily email newsletter.