L Brands (NYSE:LB) issued an update on its first quarter earnings guidance on Wednesday morning. The company provided earnings per share (EPS) guidance of $0.15-0.20 for the period, compared to the Thomson Reuters consensus estimate of $0.31. L Brands also updated its FY19 guidance to $2.95-3.25 EPS.
L Brands (LB) traded up $1.15 on Wednesday, hitting $49.33. The stock had a trading volume of 5,884,086 shares, compared to its average volume of 4,500,899. The company has a current ratio of 1.45, a quick ratio of 0.60 and a debt-to-equity ratio of -5.10. The stock has a market cap of $14,100.00, a price-to-earnings ratio of 15.04, a PEG ratio of 1.25 and a beta of 0.61. L Brands has a 12-month low of $35.00 and a 12-month high of $63.10.
The business also recently declared a quarterly dividend, which will be paid on Friday, March 9th. Stockholders of record on Friday, February 23rd will be given a $0.60 dividend. This represents a $2.40 annualized dividend and a dividend yield of 4.87%. The ex-dividend date is Thursday, February 22nd. L Brands's dividend payout ratio is presently 73.17%.
Several equities research analysts recently commented on LB shares. BMO Capital Markets set a $56.00 price objective on L Brands and gave the stock a hold rating in a report on Tuesday, December 19th. Morgan Stanley reiterated an overweight rating and issued a $70.00 price objective on shares of L Brands in a report on Thursday, December 14th. Royal Bank of Canada upgraded L Brands from a sector perform rating to an outperform rating and lifted their price objective for the stock from $40.00 to $58.00 in a report on Friday, November 17th. B. Riley set a $58.00 price objective on L Brands and gave the stock a buy rating in a report on Thursday, November 16th. Finally, Robert W. Baird set a $60.00 price objective on L Brands and gave the stock a hold rating in a report on Thursday, December 28th. Six analysts have rated the stock with a sell rating, eighteen have given a hold rating and twelve have given a buy rating to the company. L Brands currently has a consensus rating of Hold and a consensus target price of $52.41.
COPYRIGHT VIOLATION NOTICE: "L Brands (LB) Releases Q1 Earnings Guidance" was originally published by Ticker Report and is the property of of Ticker Report. If you are viewing this news story on another site, it was illegally copied and republished in violation of US & international copyright and trademark laws. The original version of this news story can be viewed at https://www.tickerreport.com/banking-finance/3228782/l-brands-lb-releases-q1-earnings-guidance.html.
L Brands Company Profile
L Brands, Inc operates specialty retail business. The Company is focused on women's intimate and other apparel, personal care, beauty and home fragrance categories. Its segments include Victoria's Secret, Bath & Body Works, and Victoria's Secret and Bath & Body Works International. It sells its merchandise through company-owned specialty retail stores in the United States, Canada, the United Kingdom and Greater China, which are mall-based; through Websites, and through international franchise, license and wholesale partners.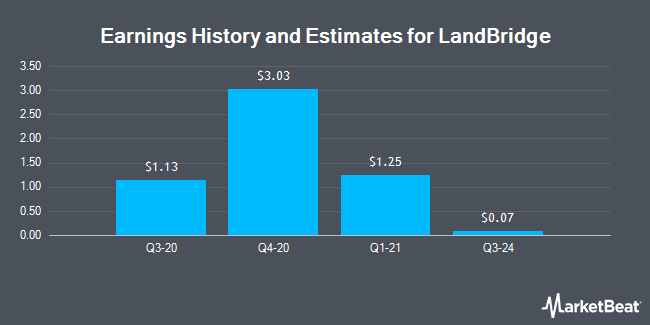 Receive News & Ratings for L Brands Daily - Enter your email address below to receive a concise daily summary of the latest news and analysts' ratings for L Brands and related companies with MarketBeat.com's FREE daily email newsletter.