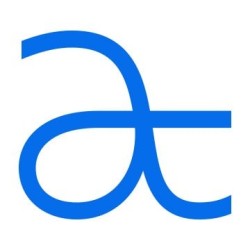 Wall Street analysts expect that AxoGen, Inc. (NASDAQ:AXGN) will report earnings per share of ($0.09) for the current quarter, Zacks reports. Four analysts have provided estimates for AxoGen's earnings. The lowest EPS estimate is ($0.11) and the highest is ($0.07). AxoGen posted earnings of ($0.10) per share in the same quarter last year, which indicates a positive year over year growth rate of 10%. The business is expected to issue its next earnings report after the market closes on Wednesday, February 28th.
According to Zacks, analysts expect that AxoGen will report full year earnings of ($0.32) per share for the current year, with EPS estimates ranging from ($0.33) to ($0.31). For the next year, analysts forecast that the business will report earnings of ($0.26) per share, with EPS estimates ranging from ($0.32) to ($0.20). Zacks' EPS calculations are a mean average based on a survey of research analysts that follow AxoGen.
Several equities analysts have commented on AXGN shares. Jefferies Group started coverage on shares of AxoGen in a research note on Thursday, November 30th. They issued a "buy" rating and a $35.00 price target on the stock. Cantor Fitzgerald set a $37.00 price target on shares of AxoGen and gave the company a "buy" rating in a research note on Monday, January 8th. BidaskClub lowered shares of AxoGen from a "strong-buy" rating to a "buy" rating in a research note on Thursday, January 11th. Leerink Swann increased their price objective on AxoGen from $23.00 to $26.00 and gave the company an "outperform" rating in a report on Thursday, November 2nd. Finally, Wedbush reissued a "buy" rating and issued a $27.00 price objective (up from $22.00) on shares of AxoGen in a report on Tuesday, November 21st. One equities research analyst has rated the stock with a hold rating, seven have assigned a buy rating and one has issued a strong buy rating to the company. The company presently has a consensus rating of "Buy" and a consensus price target of $29.33.
In other news, CFO Jamie Mark Grooms sold 95,712 shares of the stock in a transaction that occurred on Thursday, February 15th. The stock was sold at an average price of $26.84, for a total value of $2,568,910.08. The transaction was disclosed in a filing with the Securities & Exchange Commission, which can be accessed through
this hyperlink
. Insiders sold 313,397 shares of company stock valued at $8,386,910 over the last three months. Corporate insiders own 9.33% of the company's stock.
Several hedge funds have recently bought and sold shares of the company. William Blair Investment Management LLC acquired a new stake in shares of AxoGen during the fourth quarter worth $5,081,000. MetLife Investment Advisors LLC acquired a new stake in shares of AxoGen during the fourth quarter worth $388,000. Gotham Asset Management LLC acquired a new stake in shares of AxoGen during the fourth quarter worth $249,000. Paloma Partners Management Co acquired a new stake in shares of AxoGen during the fourth quarter worth $215,000. Finally, Two Sigma Advisers LP lifted its holdings in shares of AxoGen by 62.0% during the fourth quarter. Two Sigma Advisers LP now owns 116,500 shares of the medical equipment provider's stock worth $3,297,000 after purchasing an additional 44,600 shares during the period. 69.57% of the stock is owned by institutional investors and hedge funds.
Shares of AxoGen (NASDAQ AXGN) traded up $0.55 during trading on Friday, reaching $29.50. 321,500 shares of the company's stock traded hands, compared to its average volume of 280,334. The stock has a market capitalization of $987.02, a price-to-earnings ratio of -78.00 and a beta of 0.12. AxoGen has a one year low of $9.55 and a one year high of $31.75. The company has a debt-to-equity ratio of 1.93, a current ratio of 3.55 and a quick ratio of 2.95.
ILLEGAL ACTIVITY WARNING: "Zacks: Brokerages Anticipate AxoGen, Inc. (AXGN) Will Announce Earnings of -$0.09 Per Share" was first published by Ticker Report and is the property of of Ticker Report. If you are accessing this story on another site, it was copied illegally and republished in violation of US & international trademark & copyright law. The correct version of this story can be read at https://www.tickerreport.com/banking-finance/3226266/zacks-brokerages-anticipate-axogen-inc-axgn-will-announce-earnings-of-0-09-per-share.html.
AxoGen Company Profile
AxoGen, Inc provides surgical solutions for peripheral nerve injuries. The company?s surgical nerve repair solutions include Avance Nerve Graft, an off-the-shelf processed human nerve allograft for bridging severed nerves without the comorbidities associated with a second surgical site; AxoGuard Nerve Connector, a porcine submucosa extracellular matrix (ECM) coaptation aid for tensionless repair of severed nerves; and AxoGuard Nerve Protector, a porcine submucosa ECM product that is used to wrap and protect injured peripheral nerves, as well as reinforces the nerve reconstruction while preventing soft tissue attachments.
Get a free copy of the Zacks research report on AxoGen (AXGN)
For more information about research offerings from Zacks Investment Research, visit Zacks.com
Receive News & Ratings for AxoGen Daily - Enter your email address below to receive a concise daily summary of the latest news and analysts' ratings for AxoGen and related companies with MarketBeat.com's FREE daily email newsletter.