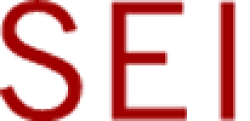 SEI Investments (NASDAQ:SEIC) is scheduled to be announcing its earnings results after the market closes on Tuesday, January 23rd. Analysts expect the company to announce earnings of $0.60 per share for the quarter.
SEI Investments (NASDAQ:SEIC) last released its quarterly earnings data on Wednesday, October 25th. The asset manager reported $0.63 EPS for the quarter, topping the Zacks' consensus estimate of $0.57 by $0.06. SEI Investments had a net margin of 24.94% and a return on equity of 27.12%. The firm had revenue of $368.02 million during the quarter, compared to analysts' expectations of $384.43 million. During the same period in the previous year, the business posted $0.53 earnings per share. The company's revenue for the quarter was up 3.8% compared to the same quarter last year. On average, analysts expect SEI Investments to post $2 EPS for the current fiscal year and $3 EPS for the next fiscal year.
SEI Investments (NASDAQ:SEIC) opened at $77.23 on Friday. The company has a current ratio of 5.52, a quick ratio of 5.41 and a debt-to-equity ratio of 0.03. SEI Investments has a 52-week low of $47.88 and a 52-week high of $77.37. The company has a market cap of $12,049.85, a price-to-earnings ratio of 33.58, a price-to-earnings-growth ratio of 2.04 and a beta of 1.40.
SEI Investments declared that its board has approved a share buyback program on Wednesday, October 25th that authorizes the company to buyback $200.00 million in shares. This buyback authorization authorizes the asset manager to purchase shares of its stock through open market purchases. Shares buyback programs are usually an indication that the company's board of directors believes its stock is undervalued.
The business also recently disclosed a semiannual dividend, which was paid on Monday, January 8th. Shareholders of record on Wednesday, December 27th were given a dividend of $0.30 per share. This represents a yield of 0.85%. This is a boost from SEI Investments's previous semiannual dividend of $0.28. The ex-dividend date of this dividend was Tuesday, December 26th. SEI Investments's payout ratio is 26.09%.
In other news, major shareholder Alfred P. West, Jr. sold 50,000 shares of SEI Investments stock in a transaction on Thursday, November 2nd. The stock was sold at an average price of $64.64, for a total transaction of $3,232,000.00. Following the completion of the sale, the insider now owns 10,619,272 shares of the company's stock, valued at $686,429,742.08. The transaction was disclosed in a legal filing with the Securities & Exchange Commission, which can be accessed through this link. Also, insider Wayne Withrow sold 10,000 shares of SEI Investments stock in a transaction on Tuesday, December 5th. The stock was sold at an average price of $70.35, for a total value of $703,500.00. The disclosure for this sale can be found here. Over the last ninety days, insiders have sold 136,250 shares of company stock valued at $9,057,050. Company insiders own 16.50% of the company's stock.
A number of equities analysts have commented on the stock. Zacks Investment Research raised shares of SEI Investments from a "hold" rating to a "strong-buy" rating and set a $84.00 price objective for the company in a research report on Friday, January 5th. Mizuho reaffirmed a "buy" rating and set a $72.00 price objective on shares of SEI Investments in a research report on Friday, November 17th. Finally, Oppenheimer lifted their price objective on shares of SEI Investments from $60.00 to $67.00 and gave the stock an "outperform" rating in a research report on Thursday, September 28th. Two research analysts have rated the stock with a hold rating, three have given a buy rating and one has given a strong buy rating to the company. The company currently has a consensus rating of "Buy" and a consensus price target of $70.25.
TRADEMARK VIOLATION WARNING: "SEI Investments (SEIC) to Release Earnings on Tuesday" was originally posted by Ticker Report and is the sole property of of Ticker Report. If you are accessing this piece on another publication, it was illegally copied and republished in violation of U.S. and international trademark & copyright law. The legal version of this piece can be viewed at https://www.tickerreport.com/banking-finance/3148337/sei-investments-seic-to-release-earnings-on-tuesday.html.
About SEI Investments
SEI Investments Company provides investment processing, investment management and investment operations solutions. The Company provides its solutions to financial institutions, financial advisors, institutional investors, investment managers and ultra-high-net-worth families in the United States, Canada, the United Kingdom, continental Europe and various other locations around the world.
Receive News & Ratings for SEI Investments Daily - Enter your email address below to receive a concise daily summary of the latest news and analysts' ratings for SEI Investments and related companies with MarketBeat.com's FREE daily email newsletter.