Royal Bank Of Canada started coverage on shares of Petrofac (OTCMKTS:POFCF) in a report released on Tuesday morning, StockTargetPrices.com reports. The brokerage issued a sector perform rating on the stock.
POFCF has been the topic of a number of other reports. Goldman Sachs Group Inc. raised Petrofac from a neutral rating to a buy rating in a report on Wednesday, September 28th. Credit Suisse Group AG began coverage on Petrofac in a report on Monday, September 19th. They set an outperform rating on the stock. Four research analysts have rated the stock with a hold rating and two have issued a buy rating to the stock. The stock currently has an average rating of Hold.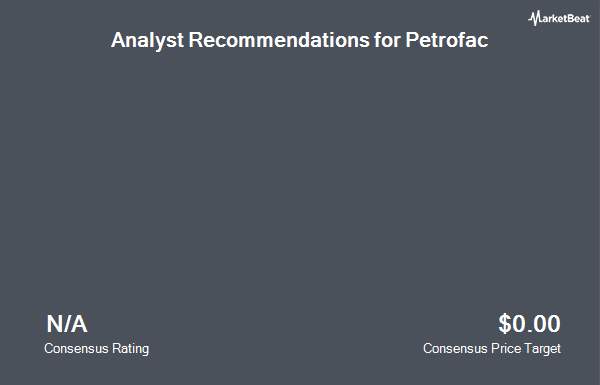 Petrofac (OTCMKTS:POFCF) opened at 11.90 on Tuesday. Petrofac has a 1-year low of $9.11 and a 1-year high of $14.25. The firm's market cap is $4.05 billion. The stock's 50 day moving average is $11.08 and its 200-day moving average is $11.16.

Receive News & Ratings for Petrofac Daily - Enter your email address below to receive a concise daily summary of the latest news and analysts' ratings for Petrofac and related companies with MarketBeat.com's FREE daily email newsletter.