Hanson & Doremus Investment Management purchased a new position in Integer Holdings Co. (NASDAQ:ITGR) during the second quarter, according to its most recent Form 13F filing with the SEC. The firm purchased 21,634 shares of the company's stock, valued at approximately $669,000.
Separately, Nisa Investment Advisors LLC acquired a new position in shares of Integer Holdings during the second quarter worth $1,036,000.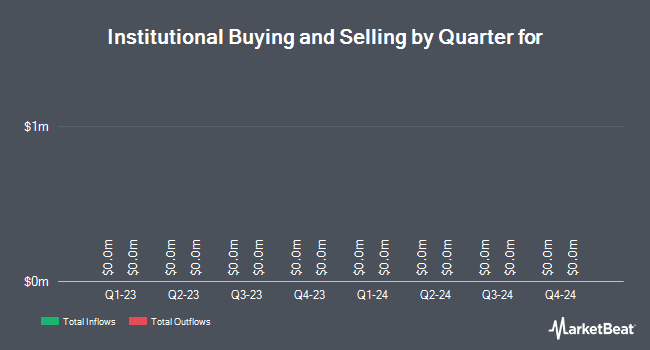 Shares of Integer Holdings Co. (NASDAQ:ITGR) traded down 2.43% during midday trading on Friday, hitting $19.71. The stock had a trading volume of 79,900 shares. The stock's 50-day moving average price is $22.36 and its 200 day moving average price is $28.90. Integer Holdings Co. has a 52 week low of $19.65 and a 52 week high of $61.06. The company's market cap is $607.09 million.
Integer Holdings (NASDAQ:ITGR) last released its quarterly earnings data on Thursday, July 28th. The company reported $0.56 earnings per share (EPS) for the quarter, missing the Zacks' consensus estimate of $0.70 by $0.14. The firm had revenue of $348.38 million for the quarter, compared to the consensus estimate of $356.72 million. Integer Holdings's quarterly revenue was up 99.2% on a year-over-year basis. During the same quarter in the previous year, the business earned $0.73 earnings per share. On average, equities analysts forecast that Integer Holdings Co. will post $2.60 earnings per share for the current year.
ITGR has been the topic of a number of recent analyst reports. TheStreet downgraded Integer Holdings from a "hold" rating to a "sell" rating in a research report on Friday, July 1st. Zacks Investment Research cut Integer Holdings from a "hold" rating to a "strong sell" rating in a report on Tuesday, August 2nd. Two analysts have rated the stock with a sell rating, one has issued a hold rating and three have issued a buy rating to the company. The stock currently has an average rating of "Hold" and a consensus price target of $57.00.
About Integer Holdings
Greatbatch, Inc is a developer and manufacturer of medical devices and components. The Company operates through two segments: Greatbatch Medical and QiG Group (QiG). Greatbatch Medical designs and manufactures products where the Company either owns the intellectual property or has unique manufacturing and assembly expertise.
Want to see what other hedge funds are holding ITGR? Visit HoldingsChannel.com to get the latest 13F filings and insider trades for Integer Holdings Co. (NASDAQ:ITGR).
Receive News & Ratings for Integer Holdings Co. Daily - Enter your email address below to receive a concise daily summary of the latest news and analysts' ratings for Integer Holdings Co. and related companies with MarketBeat.com's FREE daily email newsletter.